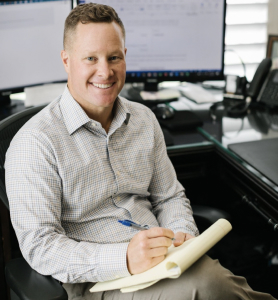 An accident can happen anytime, but you must understand that you must not go through this process alone. We are Good Guys Injury Law, and our Bountiful personal injury lawyer will ensure your rights are protected and that your voice is heard.
There are plenty of reasons why someone might be involved in an accident. You may suffer serious injuries, a motor vehicle collision, or a slip-and-fall accident at work. No matter what, reaching out to a doctor without delay is essential to receive the necessary medical attention. Then, reach out to our Bountiful personal injury lawyers for help.
Our law firm will review your case and make sure you recover all compensation to which you are entitled in Salt Lake City or Bountiful, UT.
Why Choose Good Guys Injury Law as Your Personal Injury Law Firm in Bountiful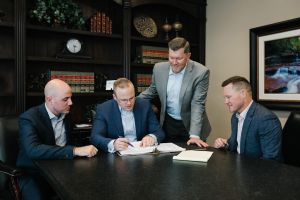 At Good Guys Injury Law, we strive to provide top-notch legal services with a personal touch. Our Bountiful personal injury attorneys understand that your case deserves to be treated with care and compassion. Some of the reasons why you should work with our team include:
Initial Consultation and Case Evaluation
We start with a free, no-obligation consultation, attentively listening to your story, answering your questions, and providing a comprehensive case evaluation. We do not charge you anything for this initial consultation, as we work on a contingency fee basis. This means we only get paid if we win.
Reach out to us to schedule your initial case evaluation today.
Investigation and Gathering Evidence
We conduct a thorough investigation to collect all the relevant evidence that strengthens your claim. Examples of evidence include police reports, medical records, witness statements, and expert testimonies. We aim to build the strongest case for you, so it is important to allow us to gather as much evidence as possible.
Contacting us right away to begin your case is the best approach to make sure that happens.
Legal Representation and Negotiation
We are skilled negotiators and will work tirelessly to negotiate a fair settlement. We know that the insurance company might reach out to you quickly to try and offer you a settlement, but you should not take the first offer. Insurance companies often employ various tactics to avoid providing fair compensation. Therefore, we strongly advise against communicating with the insurance company before consulting with us.
Trial Preparation and Courtroom Advocacy
While many cases settle out of court, others might go to trial. Our attorneys are skilled courtroom advocates and will passionately represent your interests. Ultimately, the decision is yours. We are simply here to point you in the right direction.
If we feel you are getting a fair settlement offer, we may encourage you to take it. On the other hand, if you are not getting a fair settlement offer, we will encourage you to take the case to trial.
Post-Settlement Assistance and Support
Just because your case has been settled doesn't necessarily mean we are done supporting you. We are always available to answer any questions and will continue to provide you with the support you need.
Because we are here to work with you from start to finish, we are the best option to represent you in a personal injury case. Give us a call today to schedule a consultation with a member of our team.
Types of Personal Injury Cases Our Bountiful Injury Lawyers Handle
We understand that a serious accident can lead to major injuries at any time. Some of the cases that our legal team handles regularly include the following:
Car Accidents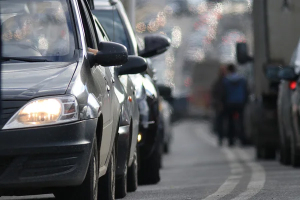 We have extensive experience in handling car accident claims. We understand the nuances of Utah car accident laws and work diligently to get you the compensation you deserve. You may be involved in a single-car accident, or you may be involved in a multi-car pileup. Regardless of the type of accident you suffer or the injuries you sustain, our legal team is here to help you.
Truck Accidents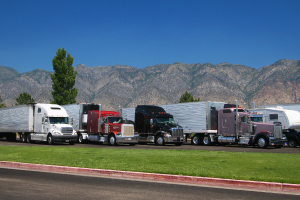 Truck accidents often result in severe injuries. Because of the sheer size of trucks, even a relatively minor accident can result in major injuries. You may get sideswiped by a tractor-trailer, or the tractor-trailer may run into the back of your vehicle.
Our attorneys have the expertise to navigate the complexities associated with these types of accidents. After you have sought appropriate medical care, contact us to schedule a case consultation.
Brain Injury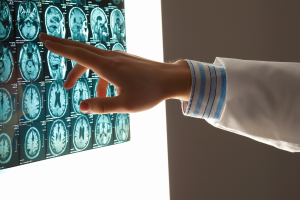 Traumatic brain injuries (TBI) can have a devastating impact on your life. We will fight vigorously to secure compensation that covers your medical expenses, loss of income, and other damages. Brain injuries come in many shapes and forms, with some of the most common examples being concussions, cerebral contusions, and even skull fractures.
Some brain injuries could even require emergency surgery, so if you or someone you love has been diagnosed with a brain injury, reach out to us to schedule a case consultation.
Bicycle Accidents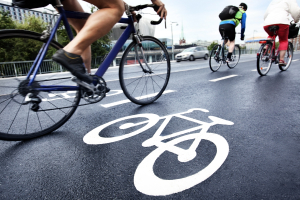 Utah is a great place for cyclists, but accidents can take place. We represent cyclists who have been injured in accidents. If you're involved in a bicycle accident with a motor vehicle, be sure to reach out to us to schedule a case consultation after you have sought appropriate medical care.
Remember that you should always wear a helmet when you ride a bicycle because you never know when an accident will occur.
Dog Bites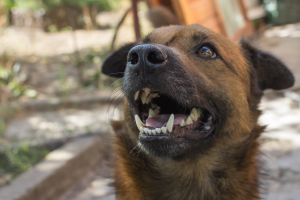 Dog bites can result in serious injuries, even though dogs are a man's best friend. Our lawyers will help you hold the dog's owner accountable for your injuries. Even if you think the bite was relatively minor, you must see a doctor quickly.
Seeking prompt medical attention is crucial in cases of dog bites, as untreated wounds can potentially lead to serious complications and infections.
Pedestrian Accidents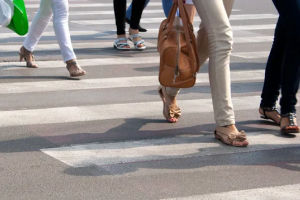 Pedestrians often bear the brunt of accidents because they do not have any protection when they walk down the street. Pedestrians almost always have the right of way. If you are struck by a motor vehicle, you could suffer catastrophic injuries, even if the collision took place at a relatively low speed.
Wrongful Death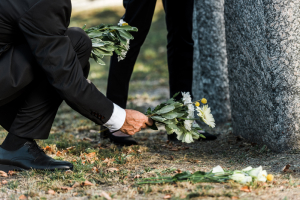 If you've lost a loved one due to someone else's actions or negligence, our lawyers can help you. We understand no amount of money can make up for your loss, but we can help alleviate the financial burden. We can conduct a full investigation, see if someone else should be held accountable, and seek compensation for your damages.
Proving Negligence in Personal Injury Cases
We need to prove that someone else was negligent in winning your case. We need to prove that someone owed you a duty of care in some way, that they breached that duty of care, that you suffered damages, and that their breach directly led to your injuries.
We must prove many elements, so you must work with an attorney with experience in this area. Let our legal team conduct a full investigation and see if someone else should be held accountable for the damages following your accident and obtain compensation.
Compensation You Can Recover From Your Bountiful Personal Injury Claim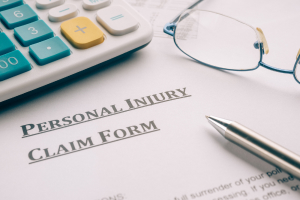 We can recover different types of compensation on your behalf if you have suffered injuries in an accident. The first category is economic damages. This refers to any damages that can be objectively quantified. For example, if you have a medical bill or if you have a bill from a repair company for property damage, this could qualify as economic damages.
Then, we can recover non-economic damages on your behalf as well. This refers to damages that are objectively difficult to quantify but no less important. For example, you may have suffered emotional distress, such as pain and suffering. Or, you may have suffered a loss of consortium due to the accident. We may recover compensation on your behalf for these non-economic damages.
There are even situations where we can recover punitive damages for you. These damages are not common, but they are awarded if the circumstances surrounding the accident are extremely severe. We can review your case to see if you deserve punitive damages. Rely on our legal team to help you maximize the value of your case.
Contact Our Bountiful Personal Injury Attorneys at Good Guys Injury Law for a Free Case Review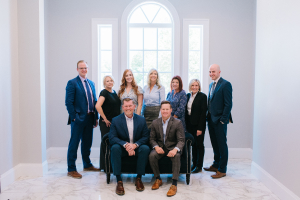 If you've been injured due to someone else's negligence, contact Good Guys Injury Law today. Our experienced, compassionate personal injury attorneys are ready to help. We offer a free case review. You will only pay a dime if we recover your compensation. We have significant experience representing clients of all backgrounds and would be honored to represent you.
We understand that it can be stressful to go through an accident, particularly one that has led to serious injuries. Fortunately, this is not something you can go through with others. Once you have sought medical care, contact us to schedule a case consultation. We are here to represent your rights and defend your interests.
Frequently Asked Questions (FAQs)
We understand that a lot of people have questions as the process unfolds, but we have the answers. Some of the most common questions people ask us about accidents and injuries include:
How Long Do I Have to File a Personal Injury Claim?
In Utah, you must file a personal injury claim four years from the accident date. This is covered in Utah Code § 78B-2-307. Exceptions may apply because there are so many different types of accidents, so you need to reach out to an attorney from our team as quickly as possible. Even if you have a valid claim, if you file it outside of your statute of limitations, there is a high likelihood that your case will be dismissed.
How Much Does It Cost To Hire a Personal Injury Attorney?
At Good Guys Injury Law, we use a contingency fee basis. This means you only have to pay us something if we win. Therefore, there is no risk or cost if you want to reach out to us and schedule a case consultation. If we win, we usually charge a percentage of the money we went for you, which means we have an incentive to help you recover as much money as possible.
What Is the Process of a Personal Injury Lawsuit?
A personal injury lawsuit typically involves several stages. The first step is to contact us to schedule a case consultation because we want to see if you have a valid case. Then, we will collect evidence to see exactly how much your case is worth, as we will use this to gauge how much money we may be able to recover for you.
Once we have all the evidence, we can start negotiating with the other side to see if we can get a fair settlement. At the same time, we will prepare your case to go to trial, regardless of what happens.
We understand how overwhelming an accident can be, particularly one that has led to serious injuries. You do not have to go through this situation alone, so contact our team to schedule a case consultation as soon as possible. It would be our honor to represent you and defend your rights every step of the way.