Utah Truck Accident Lawyer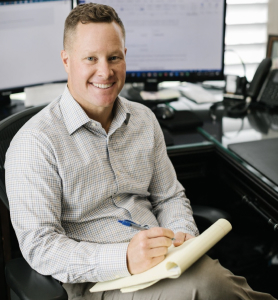 Truck accidents occur more often than many people likely think that they do. A truck accident that occurs because of a negligent truck driver or other fault related to the trucking company or driver is devastating for people injured in a Utah semi truck accident. Family members are left to mourn the loss of a loved one who died after a serious truck accident.
If you or a loved one were involved in a truck accident, you need an experienced Utah truck accident lawyer.
Our Utah Truck Accident Attorneys Can Handle the Hassle of Your Truck Accident Lawsuit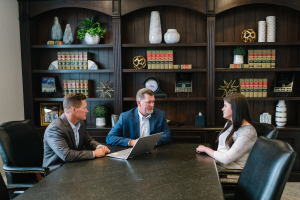 A trucking accident often leaves people with serious injuries and sometimes results in fatal crashes. Our Utah truck accident lawyers are skilled yet compassionate personal injury lawyers.
You are more than just a case number when you meet with us for your free consultation. We ensure we provide every client with personalized attention and treat every client with respect.
Your accident attorney strives to get fair compensation for your physical injuries, your pain and suffering, and other damages we pursue in your truck accident claim. Let our personal injury law firm handle the hassle of dealing with the insurance company and getting compensation from the at-fault driver and trucking company. At the same time, you devote your time to healing from your injuries.
What You Need To Know About Utah Trucking Laws
Trucking laws apply to the trucking industry in every state. The State of Utah adopted sections 350 to 399 Under Title 49 – Transportation of the Federal Motor Carrier Safety Regulations. Ten of those laws are the most important and cover regulations that govern the use of alcohol and other drugs, safety and fitness, insurance requirements, and driver qualifications. They also cover a driver's service hours and other commercial truck regulations.
The laws require truck drivers and trucking companies to meet standard legal requirements and safely operate every semi-truck or commercial vehicle. Utah trucking laws provide legal remedies for the victims of trucking accidents.
Utah Truck Accident Statistics
Truck accidents cause many severe injuries and deaths. Other motor vehicles involved in a truck accident usually sustain more damage and result in more catastrophic injuries to people who suffered injuries in a Utah truck crash.
Tractor-trailer accidents and other large truck crashes occur more often than many people learn about in the media. The Federal Motor Carrier Safety Administration indicates a 31% increase in fatal crashes involving large trucks and buses from 2010 through 2020 compared to the five previous years.
Crash statistics for the State of Utah show that there were 1,073 vehicles involved in large truck accidents in Utah in 2021. The truck crash statistics for the state reveal that there were 51 fatalities, a significant increase over 2020, when there were 39 fatalities. A total of 435 people were injured in these accidents.
The Utah Department of Health reveals that a crash occurs in Utah every eight minutes and that a person is injured in a car crash or truck crash every 20 minutes. Our experienced attorneys are here to help you if you were involved in a truck accident case. A person dies every 33 hours in a Utah motor vehicle accident.
Our experienced attorneys at Good Guys Injury Law are here to help you if you have a truck accident case.
Most Common Causes of Truck Accidents in Utah
There are several causes of truck accidents in Utah, with any of them potentially resulting in catastrophic injuries or the death of an innocent motorist because of the negligence of truck drivers, truck companies, or other liable parties.
Driver Error
Driver-related accidents, or those caused by driver error, cause many truck crashes. Driver who misjudges the distance of another vehicle on the same road, speeding, using their cell phone, or recklessly driving are examples of errors on the part of the truck driver.
Truck Part Failure
Examples of truck part failure include a faulty truck part or a flat tire. Truck manufacturers, truck maintenance personnel, the driver, and the company that owns the truck are responsible for ensuring that the truck is in good operational order. It is imperative that there are timely inspections and that the truck has fully operational parts before it is driven on Utah's roadways.
Speeding
Speeding is a major cause of commercial truck accidents. Utah's Truck Smart Program indicates that the behaviors of truck drivers are a "big factor" in severe crashes and fatal crashes. Trucks weigh several thousand pounds more than a car and take longer to stop, even when the driver is not engaged in speeding.
Your truck accident lawyer will determine if speeding is a factor in your crash involving the truck and other causes of the accident.
Driver Fatigue
When Truck Smart compiled statistics related to fatal accidents and other severe crashes involving semi-truck accidents and other serious commercial vehicle accidents, they determined that 18 of the drivers were driving drowsy.
Driver fatigue is often a factor whether a driver has a car crash or a truck crash. Truck drivers and truck companies know that regulations govern how long a driver is permitted to drive without a break and how many hours a driver can drive without a rest period.
Your truck accident attorney will determine whether drowsy driving is a factor and bring it up in your truck accident claim.
Drunk Driving
The Federal Motor Carrier Safety Administration indicates that a shocking 57% of truck drivers involved in fatal crashes across the U.S. were not tested to see if the driver was under the influence of alcohol or other drugs. The FMCSA pointed out that drivers were more likely to be tested if the information at the accident scene indicated that drunk driving may have been a factor.
When drivers were tested, 17% of the truck drivers tested positive for at least one drug. Alcohol is a drug and is a factor in some of Utah's fatal and severe crashes involving trucks.
Most Common Injuries in Truck Accidents in Utah
A variety of injuries occur when people are injured in an accident with a truck. The injuries are often more serious than those after a car accident. Your personal injury attorney will strive to ensure you receive compensation for your injuries.
Soft-tissue Injuries
Soft tissue injuries may seem like minor injuries. You may think you only have a few bumps and bruises and do not need to file a personal injury claim with a truck accident attorney. Soft tissue injuries are usually painful and may be signs of other injuries, such as internal injuries.
Lacerations may become infected and cause complications. There may be glass, metal, dirt, or other debris inside the laceration, so you should still go to the emergency room even if you think you only have minor injuries.
Crushing Injuries
Crushing injuries may occur in injury crashes where a person is pinned between objects when trapped in a vehicle or under a vehicle or large objects. These injuries can cause broken bones or fractures, internal bleeding, perforated organs, and other severe injuries.
Fractures
Fractures are serious injuries that often do not completely heal. They may cause disfigurement or disability. Many people have surgery to correct their fractures. These are painful injuries that take a long time for the person to recover and return to their normal lifestyle.
Traumatic Brain Injuries
Traumatic brain injuries (TBIs) are severe injuries and may lead to death. Do not assume that you only have a headache. You could have bleeding inside your brain or bruising or swelling in the brain.
Symptoms include memory loss, a headache or pain in the neck that does not go away, loss of balance, difficulty sleeping, or too much sleep. Some people have blurred vision or other symptoms.
The Utah Department of Health reveals that every day in Utah, six people are hospitalized because of TBI, and one dies because of their injuries.
Liability in Utah Trucking Accidents
Many factors go into determining liability in Utah truck accident claims. Utah's common causes of truck crashes are only a part of the much larger picture.
A truck driver is not the only party that your Utah truck accident attorney may be able to sue after a commercial truck accident. A semi-truck accident claim may also assign liability to the trucking company.
Liability also may apply to other at-fault parties, which include:
The truck owner if it is different from the truck driver or a trucking company;
The truck manufacturer;
The truck parts manufacturer if it is determined that there was a faulty part installed on the truck;
The shipping company or cargo loader; and
The government agencies or entities that are responsible for Utah's roadways.
Compensation Available in Utah Trucking Accident Claims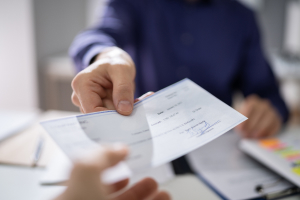 Refrain from settling on a small amount of compensation or the first offer that the at-fault trucking party's insurance offers you. An insurance company, trucking company, or other liable party wants to pay as little as possible, or nothing at all, if they successfully convince personal injury victims that they do not have a valid claim.
You need an experienced truck accident lawyer with proven success in getting compensation for personal injury cases.
Economic Damages
One type of compensation available to you is economic damages, which includes your medical expenses, lost wages, and the ongoing cost of medical care, such as physical therapy or other types of rehabilitation.
It is important to note that your lost wages include more than those lost during the accident. Some people can no longer work because they become disabled after a truck crash. People who need long-term treatment or have a lengthy recovery period may collect the cost of their wages lost during their recovery. You could work but not at the same job that pays less than your former job. The loss of future earning capacity is included in economic damages.
Property damage is another factor in economic damages. The loss of your vehicle or the repairs to your car, bicycle, or other property is part of the economic damages your Utah truck accident lawyer will seek as part of your claim.
Non-economic Damages
Non-economic damages are damages that do not have a specific dollar value. The loss of enjoyment of things you liked to do before the semi-truck driver accident, the loss of consortium, and any disfigurement or disability are all factors in non-economic damages.
Your pain and suffering because of the at-fault party in the crash involving a tractor-trailer or other truck is part of the non-economic damages.
Punitive Damages
Punitive damages punish the at-fault parties in trucking accidents. These damages are meant solely to punish the liable parties, not specifically as compensation to cover medical bills or other expenses after an accident with a truck.
Utah Truck Accident Statute of Limitations
Utah imposes a strict limit of four years for filing personal injury claims. The four-year statute of limitations starts with the date of the accident, not the date that you meet with one of our skilled truck accident lawyers.
Investigating your case takes time, negotiating a settlement with the other party's insurance company or filing the personal injury case with the court. Contacting our office to schedule an appointment with one of our truck accident lawyers gets your case started so that you do not miss the deadline.
Things You Need To Do Right After Your Utah Truck Accident
The steps that you take immediately after your accident can affect your case. First, make sure that everyone is okay. Do not leave the scene of the accident. Call 911 yourself if you can. Do not wait for the driver to call after the trucking accident.
The other essential things to do after the accident include:
Do not move your vehicle unless it poses a traffic hazard because valuable evidence may be lost.
Be careful what you say at the scene and never admit fault or make comments that may be used against you later, and do not sign anything for the trucking company's insurance adjuster.
Take photographs at the scene or have someone do it if possible.
Refrain from speaking with the trucking company's insurance adjuster. 
Seek medical treatment because you may have injuries you are not aware of. 
Call your insurance company and then contact our semi-truck accident lawyer. 
Call Our Utah Truck Accident Attorneys at Good Guys Injury Law To Help You With Your Case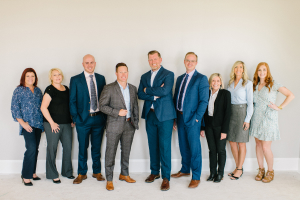 Do not assume you can file a claim or represent yourself after a trucking accident. Most people need to learn how to file a claim for damages or where to go to begin the process. You need a highly qualified, skilled Utah truck accident lawyer with experience fighting for their clients in truck accident cases.
We aggressively seek a fair settlement that compensates you for your damages. Our attorneys at Good Guys Injury Law can help people with their cases on a contingency basis and are here for our clients throughout their cases.
Contact us for a free consultation at (801) 797-2470.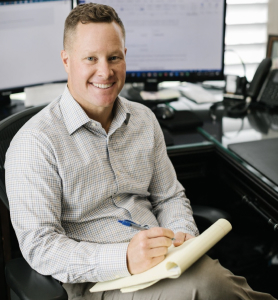 Truck accidents occur more often than many people likely think that they do. A truck accident that occurs because of a negligent truck driver or other fault related to the trucking company or driver is devastating for people injured in a Utah semi truck accident. Family members are left to mourn the loss of a loved one who died after a serious truck accident.
Utah Truck Accident Lawyer Client Review
https://goo.gl/maps/h6iEMNC2RmosX5hRA
Read more of our client testimonials here.
Truck Accident Infographic