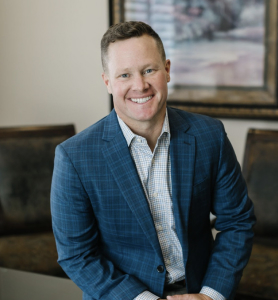 Riding a motorcycle through some of the beautiful landscapes surrounding the local area can be incredibly thrilling and enjoyable. Sadly, your gorgeous day in the sun may turn sour if you are involved in a motorcycle accident and suffer serious injuries. Luckily, you don't have to face this situation alone.
At Good Guys Injury Law, we fight for every motorcycle rider, and our personal injury lawyer can help you recover fair compensation.
How Our Utah Motorcycle Accident Law Firm Can Help You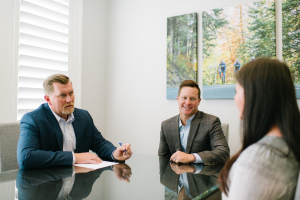 We are aware that you have choices while looking for a Utah motorcycle accident attorney who can assist you. Some of the ways that our Utah motorcycle accident attorneys can help you during this challenging time include:
Gather Evidence: We can help you gather evidence related to the motorcycle accident. We can make sure that all blame has been assigned appropriately.
Review Medical Records: We need to come up with an estimate for potential damages related to your accident, and we may need to review medical records from your injuries to help us do that.
Speak To Experts: In some situations, we may need to collaborate with medical experts who can provide supporting testimony and share background related to your injuries. We may also need to work with an accident reconstruction specialist who can explain what happened during your motorcycle accident.
Negotiate: Sometimes, we may need to negotiate with an insurance provider or the attorneys for the opposition side. You shouldn't handle this on your own. It is best for you to rely on our Utah motorcycle accident lawyers to assist you.
Trial Preparation: While there are plenty of situations where we can settle a case outside of court, there are instances where we may suggest pursuing a trial if a fair settlement is not being offered. Ultimately, the decision is yours, and we are here to guide you in the right direction.
These are just a few of the many ways that the team from Good Guys Injury Law can help you following a motorcycle accident, so give us a call to schedule a case consultation.
Utah Motorcycle Accident Statistics
Motorcycle accidents are unfortunately common in Utah. According to the Utah Department of Public Safety, motorcycles were involved in about 14.7% of all accidents between 2017 and 2021. A significant percentage of people involved in accidents were not wearing helmets, and hundreds of people were killed in motorcycle accidents during this period.
So contact us immediately to arrange a consultation for your case if you or anyone you know has been hurt in a serious motorbike accident.
Common Causes of Utah Motorcycle Accidents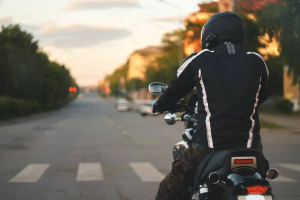 Similar to other motor vehicle accidents in Utah, there are various potential causes for motorcycle accidents in our neighborhood. Among the most commonly noted factors in motorcycle collisions are:
Error With the Driver
Mistakes or errors made by drivers on the road can contribute to motorcycle accidents in Utah. These mistakes might manifest in plenty of ways, such as impaired driving, failure to yield, or even speeding. Our team is here to investigate the circumstances surrounding your accident, as we want to figure out precisely what happened. This will allow us to advocate for your best interests.
Equipment With Flaws
There are also situations where equipment-related problems can contribute to a motorcycle accident. For example, there might be something wrong with the tires or a problem with the brakes. If this happens, we can hold the equipment manufacturer responsible for the accident. We will work to identify any potential issues with the equipment quickly, making sure your rights are protected.
Hazardous Road Situation
You probably know what it is like to ride a motorcycle on a bad road; poor road conditions could also contribute to a motorcycle accident in the local area. For example, there might be a problem with the signage or issues with debris on the road. Potholes and hazardous weather could also contribute to motorcycle accidents. Our teams of legal experts will work with you closely to identify potential concerns and address them as quickly as possible.
Note that numerous factors contributed to the collision in the vast majority of motorcycle accidents in the area, and we will work with you to ensure that your rights are upheld and that your voice is heard.
Most Common Injuries That Utah Motorcycle Accident Victims Suffer
There are a variety of injuries that someone could suffer in a motorcycle accident. Some of the most common examples include:
Brain Injuries: Someone could be diagnosed with a traumatic brain injury during a motorcycle accident, particularly if they strike their head on the pavement. A TBI could also require emergency surgery and be life-threatening.
Road Rash: Road rash is the name given to what happens when someone slides on the pavement after a motorcycle accident. This could remove a significant percentage of someone's skin, creating a nidus for infection.
Back Injury: Motorcycle accidents frequently result in back injuries as well. Motorcycle riders could be diagnosed with compression fractures or even spinal cord injuries.
Bone Fractures: Other bone fractures are possible as well. In a motorcycle accident, someone could suffer a broken arm, broken ankle, broken wrist, or even a broken hip.
You need to make sure that you seek medical care as quickly as possible following a motorcycle accident in Utah.
Legal Process for Motorcycle Accident Claims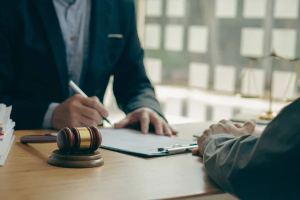 There are several steps involved in filing a claim for a motorcycle accident. At Good Guys Injury Law, we will be with you every step of the way. Our first step is to help you file a claim with the insurance company. Our goal is to ensure that all paperwork is accurately completed and that the insurance company fulfills its responsibility in covering any damages for which they are liable.
In some situations, we need to negotiate with the insurance company to ensure you get a fair settlement. Then, we may also need to file a personal injury lawsuit if your damages exceed the liability limit of the insurance company.
We want to make sure that we secure a favorable settlement for you, and if we feel like we cannot do so through negotiation, we can take the case to court for you.
What To Do Right After Your Motorcycle Accident in Utah
Some of the steps you need to follow after a motorcycle accident in Utah include the following:
First, report the accident to the police by dialing 911, and request that they arrive at the scene.
You need to seek medical care. Even if you feel fine, not all injuries will cause symptoms immediately, so be sure to see a doctor.
Be sure to preserve all evidence from the accident. This includes any pictures of the accident scene and your medical records.
Then, reach out to us to schedule a case consultation.
A motorcycle accident attorney at Good Guys Injury Law is here to protect your rights and defend your interests. Give us a call today to schedule a case consultation.
Assigning Liability for Your Utah Motorcycle Accident Injuries
To appropriately assign liability for injuries resulting from a Utah motorcycle accident, there are several essential steps that we need to follow. First, we must establish that the other people involved had a duty of care. All drivers are responsible for protecting one another on the roads.
Next, we must show that the other driver violated that duty of care. Maybe they did not follow all of the rules of the road. After this, we need to show that you are harmed in some way during the accident. That is where medical records are important.
Finally, we will need to show that those damages were caused by the deviation of the other driver from that duty of care they are required to show you. We can build a strong foundation for a successful case by establishing all these elements.
Damages That Utah Motorcycle Accident Victims Can Recover
Motorcycle accident victims may be entitled to various types of damages. Economic damages refer to injuries that can be quantified. This might include property damage and medical expenses. Non-economic damages encompass various aspects, such as pain and suffering or emotional distress. We are here to help you maximize the value of your case.
Contact Our Skilled Utah Motorcycle Accident Lawyer Today at Good Guys Injury Law for a Free Consultation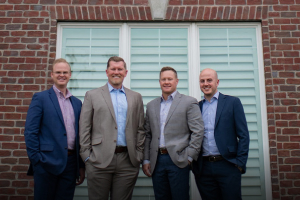 If you or someone you love has been involved in a motorcycle accident in the local area, seek medical care as quickly as possible. Then, after you have done so, be sure to reach out to our team to schedule a free case consultation.
At Good Guys Injury Law, we prioritize the needs of our clients above all else, and we're ready to do the same for you. Our dedicated team is always available to provide assistance and support. Give us a call today to schedule your free case consultation.
Utah Motorcycle Accident FAQs
We understand that many people have questions following a motorcycle accident in the local area. Some of the most common questions people ask us include:
What Is My Utah Motorcycle Accident Case Worth?
Many factors will play a role in the total value of your Utah motorcycle accident case. It depends not only on the extent of your property damage but the extent of your injuries as well. Our goal is to recover as much compensation for you as possible.
What Is the Statute of Limitations for a Motorcycle Accident Claim in Utah?
In Utah, the statute of limitations for personal injury claims, including motorcycle accidents, is typically four years from the accident date, as outlined in Utah Code § 78B-2-307. You should call us as soon as possible to schedule your case consultation.
Can I Still Recover Damages Even if I Am Partially Liable for My Motorcycle Accident in Utah?
Because Utah is a comparative negligence state, you may still be able to recover damages even if you are partially responsible, as covered in Utah Code § 78B-5-818. For instance, if you are found to be 25% at fault for the accident, your potential settlement could be adjusted accordingly.
Should I Accept a First Settlement Offer From an Insurance Company?
You shouldn't accept the initial settlement offer from an insurance company, as it is highly unlikely to be what your case is truly worth. Insurance companies will use all possible measures to avoid giving you what you deserve, and that is why you should call us to schedule a case consultation with our team. Allow us to represent you in negotiations with the insurance provider and recover all compensation you are entitled to.
Why Should I Hire a Motorcycle Accident Injury Attorney?
There are numerous compelling reasons to hire a motorcycle accident attorney, with the most significant one being the need for a legal expert who can skillfully navigate the complexities of your claim. Allow our team to maximize the compensation for your motorcycle accident case.