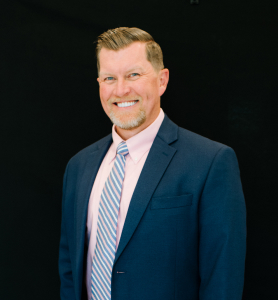 When you or a loved one suffers an injury due to the negligence or recklessness of another, the fallout can be devastating. You may face expensive medical bills, time off work, and significant physical and emotional pain. In these challenging times, Good Guys Injury Law is here to help you navigate the complex process of securing fair compensation for your losses.
Our Orem personal injury lawyers can help you navigate your personal injury claim and file a personal injury lawsuit on your behalf. Learn more about how a skilled Orem personal injury lawyer can help you protect your rights and pursue compensation.
How Our Orem Personal Injury Attorneys Can Help With Your Case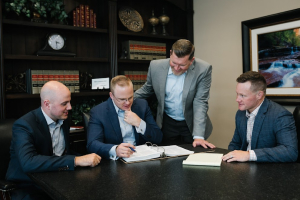 The legal journey following a personal injury can be complex and emotionally draining. A skilled personal injury lawyer at Good Guys Injury Law is committed to providing compassionate, professional service every step of the way.
Case Investigation
Launching a thorough investigation into your case is a responsibility our seasoned attorneys take very seriously. All the essential evidence pertinent to your case is meticulously gathered at this stage. This task is complex, encompassing the collection of medical records, police reports, witness statements, and any other relevant documentation that can shed light on the nuances of the incident.
The strength of your case is often tied to the quality and relevance of the evidence collected, and our attorneys understand this deeply.
Effective Case-Building
Our legal team puts all their energy into building a compelling case. The objective here is not just to tell your story but to convincingly illustrate the negligence or wrongdoing of the other party. By demonstrating how their actions directly led to your injuries, we aim to leave no room for doubt about who was at fault. We work with precision and dedication to create a robust argument that underpins your claim.
Insurance Company Negotiation
Insurance companies can often be intimidating adversaries, particularly when they attempt to downplay the severity of your claim. In these critical moments, the value of having our experienced attorneys becomes clear. We are skilled at effectively negotiating with insurance companies, ensuring your rights are safeguarded and your deserved compensation isn't diminished or delayed.
We also seek to educate you about insurance companies' tactics to minimize their liability. With our wealth of experience, we help you anticipate their moves and counter their arguments effectively.
Case Representation
We are ready to safeguard your rights in court when negotiations fail to secure a just settlement. Our attorneys, armed with unparalleled skills and experience, are here to represent you effectively. We take pride in our ability to advocate fervently on your behalf, ensuring the pursuit of justice for your injuries is unwavering.
Taking your case to court may seem daunting, but with our team by your side, you will always walk with others. From explaining court proceedings to preparing your testimony, we walk you through every step of the process. Our legal team will craft an impactful presentation of your case, ready to meet the rigors of the court while continuously striving for the best possible outcome for you. Our ultimate goal is to see justice served and your rights upheld, providing you with the peace and resolution you deserve.
Types of Personal Injury Cases Our Orem Injury Lawyers Handle
At Good Guys Injury Law, we handle a wide range of personal injury cases, including:
Car Accidents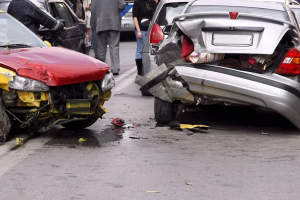 Representing clients injured in car accidents due to others' negligence is one of our major areas of expertise. Motor vehicle accidents can take various forms, including rear-end collisions, head-on collisions, or sideswipe accidents. Our team brings extensive experience and a deep understanding of traffic laws to bear in these cases, helping you pursue the justice and compensation you rightfully deserve.
In addition to establishing fault and negligence in car accident cases, we also work tirelessly to demonstrate the impact of your injuries on your life. We collaborate with medical professionals, reconstruction experts, and other specialists to strengthen your claim. We strive to ensure that all your economic and non-economic losses—such as medical expenses, lost wages, property damage, pain, and suffering—are accounted for in your compensation.
Truck Accidents
Truck accidents often lead to devastating, life-altering injuries due to these vehicles' sheer size and weight. We understand the unique legal and regulatory complexities associated with trucking accidents. We are well-versed in guiding victims through the intricate process of filing a claim and seeking rightful compensation.
Truck accident litigation often involves multiple parties, from the truck driver to the trucking company, manufacturers, and insurance companies. Our legal team is skilled at navigating these complexities, identifying all potentially liable parties, and advocating assertively on your behalf. We are committed to securing a fair settlement that reflects the severity of your injuries and the upheaval they have caused in your life.
Brain Injury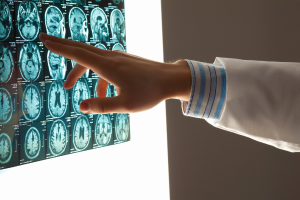 Brain injuries, particularly traumatic ones, can cause enduring cognitive and physical impairments, significantly impacting a person's quality of life. Our attorneys are proficient at handling these challenging cases, fighting diligently to ensure victims secure the compensation they need for future medical costs, lost earnings, and other associated expenses.
We work closely with medical professionals to understand the full extent of your injury and its long-term implications. This approach allows us to present a compelling case for your current and future needs, from ongoing treatment and therapy to modifications to your home or assistance with daily living activities. We aim to secure a level of compensation that reflects the life-changing nature of your injuries.
Bicycle Accidents
Bicyclists are exceptionally susceptible to severe injuries during accidents, given their lack of protective shielding. We represent cyclists who have sustained injuries due to negligent drivers, defective bicycle components, or poorly maintained roads. Our team is well-versed in the laws protecting cyclists and will strive to secure fair compensation for your injuries.
In addition to filing claims against negligent drivers, we also look into other factors that may have contributed to the accident, such as defective equipment or unsafe infrastructure. Our comprehensive approach ensures all responsible parties are held accountable, and you receive a fair settlement to cover your medical expenses, rehabilitation costs, lost income, and other damages.
Dog Bites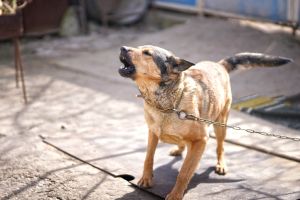 Dog owners have to control their pets and prevent them from causing harm. If a dog has bitten you, our attorneys can guide you through the legal process to seek damages for medical expenses, lost wages, and pain and suffering. We understand the laws governing pet ownership and liability, and we'll work tirelessly to hold the responsible party accountable.
Dog bite claims often involve emotional trauma, long-term physical scars, and immediate medical expenses. We will showcase the full impact of your experience, negotiating or litigating to secure the compensation that covers not only your out-of-pocket expenses but also acknowledges the trauma and long-term consequences of the incident.
Pedestrian Accidents
Pedestrians struck by motor vehicles often suffer severe, sometimes catastrophic, injuries due to their vulnerability on the road. Our team is adept at navigating the legal aftermath of such incidents, helping victims seek compensation from negligent parties for their injuries, medical bills, lost income, and other damages.
Wrongful Death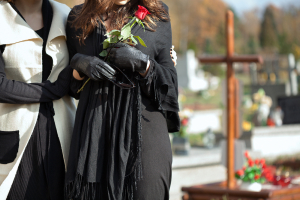 The unexpected loss of a loved one is always devastating, mainly due to another's negligence. We provide compassionate legal representation to families seeking justice for their loss. Losing a loved one can be emotionally and financially devastating, particularly in a tragic accident. Let us see if you are entitled to compensation through a wrongful death lawsuit.
Common Injuries in Personal Injury Cases
Personal injury cases can encompass a wide range of injuries. Some of the most common include:
Whiplash: This is a common injury in car accidents, particularly rear-end collisions. Whiplash can result in severe neck pain, reduced range of motion, headaches, and other neurological symptoms. The effects can persist for months or years, requiring physical therapy and ongoing medical care.
Burns: Burn injuries can occur in a variety of scenarios, such as car accidents, workplace accidents, or due to defective products. The severity can vary significantly, from first-degree to third-degree burns that damage deeper tissues. Severe burns often require extensive medical treatment, including surgeries, skin grafts, and rehabilitation.
Traumatic Brain Injuries (TBI): These injuries can have far-reaching implications, affecting cognitive function, motor skills, and emotional well-being. TBIs can result from car accidents, falls, or blunt force trauma, and the effects can be lifelong, necessitating long-term care and therapy.
Spinal Cord Injuries: These are among the most severe injuries a person can sustain. Depending on the location and severity of the injury, victims can experience partial or complete paralysis, loss of sensation, or other neurological impairments. These injuries often lead to significant lifestyle changes and require extensive medical treatment and rehabilitation.
Proving Negligence in Personal Injury Cases
Proving negligence is a crucial aspect of personal injury law. To establish negligence, we will need to show that the other party owed you a duty of care, that they did not follow that duty, that you suffered harm in some way, and that the other party's duty breach was responsible for your injury.
Dealing With Insurance Companies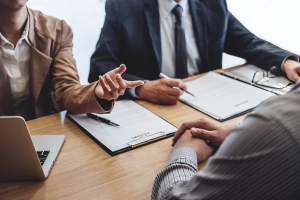 Insurance companies often prioritize their profits over the needs of injury victims. Our lawyers are experienced in dealing with insurance adjusters and can negotiate on your behalf to ensure you receive fair compensation.
Legal Deadline for Personal Injury Actions in Orem, UT
Utah law specifies a four-year statute of limitations for personal injury claims. This means that you must file your lawsuit within four years of the date of your injury. You must meet this deadline to avoid losing your right to pursue compensation.
Damages Available To Personal Injury Accident Victims in Orem, UT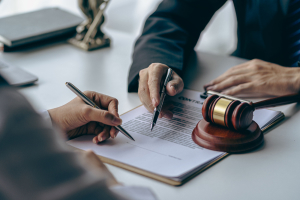 Personal injury victims may be entitled to a range of damages, including:
Medical Expenses: This category includes costs for hospitalization, surgeries, doctor's visits, medications, physiotherapy, medical equipment, and any future medical care required due to the injury.
Lost Wages: If the injury has caused the victim to miss work or has reduced their ability to earn in the future, they can seek compensation for the income lost during recovery and for any future earning capacity diminished due to their injury.
Pain and Suffering: This refers to the physical discomfort and emotional distress caused by the injury. It considers the severity of the pain, the duration of recovery, and any lasting physical or mental effects.
Loss of Enjoyment of Life: If the injury prevents the victim from enjoying day-to-day activities, hobbies, exercise, and other activities that contribute to the quality of life, compensation can be sought.
Punitive Damages: Punitive damages, meant to punish the other party, could be awarded if the circumstances of the incident were severe. We can see if your case is deserving of them.
Contact Good Guys Injury Law for Help With Your Personal Injury Case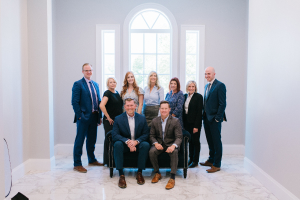 If you or a loved one has been injured due to someone else's negligence, contact Good Guys Injury Law today. Our law firm is here to provide compassionate, effective legal representation and pursue fair and full compensation on your behalf. Our Orem personal injury lawyers have handled countless personal injury lawsuits in the past, and we can use our experience to help you.
Contact us today to schedule a free consultation with our UT personal injury attorney.