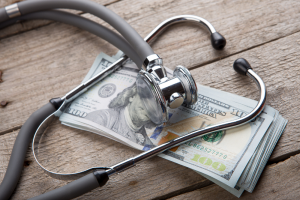 Yes. Suppose you are covered by personal health insurance and suffer injuries in a car accident caused by an at-fault driver. In that case, your health insurance company policy will cover your accident-related medical expenses.
Who Pays for Your Car Accident Bills?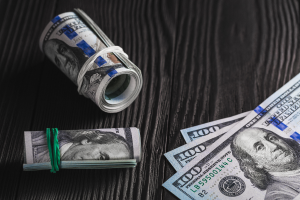 Using your own health insurance will be best because auto insurance companies will not directly cover your medical treatment or other expenses related to the car accident.
Unpaid medical bills quickly rack up and can adversely affect your credit score for years. Don't hesitate to use your health insurance as needed when another driver's negligence behind the wheel causes your injuries.
A secondary reason for using your health insurance policy is that you could recover more financially from the other driver's insurance. Your health insurance will likely cover the following:
Ambulance charges
Hospital bills
Laboratory tests
Prescription drugs
Medical devices
Rehabilitative services (physical and occupational therapies)
Diagnostic tests
While all health insurance policies have different levels of coverage, it is better to have your health insurance pay for the medical services you need in the aftermath of a car crash.
When Does Health Insurance Pay for Car Accident Injuries?
Your health insurance can be used as secondary coverage for your medical care after a car crash. That means this coverage kicks in once the at-fault driver's policy and your auto insurance policy limits are capped.
What Is the Law in California?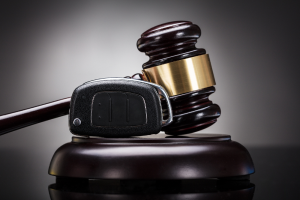 California motorists cannot purchase personal insurance protection (PIP) coverage like drivers in the other 20 states where PIP is mandatory or optional.
After a Car Accident, How Are Medical Bills Paid?
Injured motorists and passengers are individually responsible for their car accident injury bills. These bills follow patterns of responsibility for payments. The first piece of the coverage pie deals with any deductibles or co-pays on the insurance policy. Much depends on if you are using your health insurance policy (if you have health coverage) or auto insurance.
Using your auto and health insurance information, the insurance adjuster for your auto accident claim will review the paperwork and ask for more information if needed. They will fully or partially reimburse the appropriate party or deny the claim.
Your auto insurance policy terms dictate how and when your car accident medical bills get paid. It applies even when it is clear which driver caused the car crash. An at-fault driver has to compensate the victims if they are found liable for the accident. This determination can arise from a California jury's verdict or a settlement negotiated with the at-fault driver's car insurance company.
Be aware that these cases can take months and even years to settle or get adjudicated. Meanwhile, medical bills accrue, adding to your stress and financial strain.
Below are scenarios that play out after a car accident with an at-fault driver.
The Victim Has Private Health Insurance or Medicaid
Accident victims with coverage from Medicaid, Medicare, or private health insurance will have their medical bills covered by those health insurance companies. Policy limits and deductibles apply.
As the bills trickle in, submit claims to the relevant insurance companies. It serves as a formal request for payment according to the individual terms of the policies.
The insurance company could deny your claims when these policies don't cover certain medical services or procedures. Under those circumstances, injured auto accident victims must pay these out-of-pocket charges themselves.
However, you may still have recourse if health insurers deny coverage for charges covered by their health insurance, as the courts will construe this as a bad faith action on the part of the insurance company.
The Victim Has Medical Payment Car Insurance
Motorists may be able to add medical payment coverage to their auto insurance policies. This additional coverage is referred to in the industry as "med pay."
This added coverage usually carries no deductibles and pays the bills victims accrue up to their policy limits due to auto accidents. Once it reaches the limits, the victim and their health insurance company are responsible for the remaining balance.
Med pay coverage comes in handy when insurance plans have high deductibles. It can also reimburse or outright cover the co-payments due on health insurance.
The Victim Has No Health Insurance
This worst-case scenario means victims are personally responsible for out-of-pocket payment of their accident-related medical bills. Hospitals and some doctors may agree to set up payment plans with these victims to allow them an extended time (often over several years) to pay these debts from auto accidents.
What About Medical Liens or Hospital Liens?
Hospitals and medical facilities in many states will cover the medical bills for the care provided to accident victims as long as the victims agree to have a lien placed against future insurance settlements and court judgments.
These lien letters protect the hospital by allowing them to recover their costs once the patient settles their personal injury case against the at-fault driver whose negligence caused the auto accident.
That can be a great relief during a stressful time for these patients. It allows them to get the medical treatment they need without paying upfront.
How Are Bills Paid in a "No-Fault" State?
Unlike the dozen no-fault states in the United States, California is not one of them. Injured drivers have the right to file their claims against the other motorist's insurance company and may also sue the driver for any additional damages arising from the auto accident.
Can Your Insurance Company Take a Share of a Personal Injury Verdict?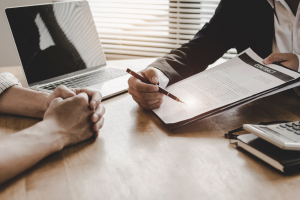 Yes. Under the process of subrogation, insurance companies get reimbursed for the medical expenses they cover for an auto accident victim. Once the victim files a personal injury claim, the insurance company that absorbed those costs is entitled to reimbursement for any compensatory damages paid from the at-fault driver's insurance company.
Below are some payments subject to subrogation by your insurance company:
Health insurance
Uninsured motorist coverage
Medical payments from MedPay
When applicable, workers' compensation funds
California Code, Civil Code – CIV § 3040 limits payouts to accident victims' insurance companies to protect the recoverable damages from the car crash. It prevents double-dipping from the claimant, who would otherwise receive double compensation for their medical expenses.
California insurance companies' recoveries from accident victims are limited to the lesser of the:
Percentage of the claimant's settlement, up to half the total when no personal injury attorney was representing the victim or 33% when a California personal injury attorney was involved.
Total value of medical charges for services provided.
Should You Use Your Own Health Insurance After Being Injured in an Auto Accident?
Definitely. Doing so assures that your injuries are dealt with immediately, allowing as much improvement as possible from your injuries.
How Do You Deal With Insurance Company Delays or Claim Denials?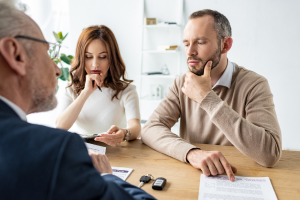 Insurance companies routinely use delaying tactics and outright denials of legitimate claims. They do this because they are not seeking the claimants' best interests. Instead, their focus is always on the bottom line.
They have many tricks and tactics to keep from paying out settlements to accident victims. Sometimes, they delay so long that the claimants die.
The best way to challenge claim delays and denials is to retain a California personal injury attorney to assist you with recovering your losses and damages.
What Expenses Can You Recover From the At-Fault Driver?
Potential recoveries after a car accident include reimbursements for medical bills and related injury expenses, pain and suffering, property damages, lost wages, and emotional distress.
How Can a Car Accident Lawyer Help You?
A car accident lawyer has extensive experience pursuing personal injury claims for auto accidents. They are familiar with the delaying tactics and unreasonable denials of legitimate car accident claims by insurance companies when their at-fault drivers cause injuries to other motorists and their passengers.
A car accident lawyer can see that injured victims without health insurance receive medical treatment and rehabilitative services to make them whole once again after an auto accident. They have resources they can tap into to ensure injured victims who lack insurance can still get the timely care required when they need it most.
Schedule an Initial Consultation From Our Experienced Car Accident Attorney at Good Guys Injury Law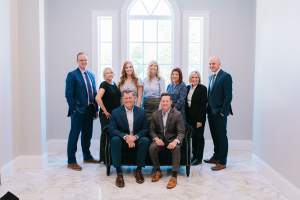 Were you injured in a car accident? Refrain from letting the insurance company adjusters give you the runaround and delay or deny your claim.
The personal injury attorneys at Good Guys Injury Law have helped thousands of injured auto accident victims get the civil justice they deserve when at-fault drivers cause them harm.
Don't delay another day. Act quickly to preserve your right to seek compensation for your injuries, losses, and other compensable damages.
Call us today to schedule a consultation with an experienced attorney who can help you resolve your car accident claim.