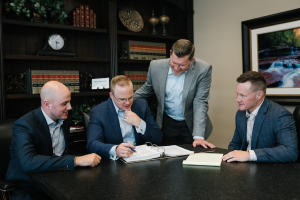 With more and more vehicles on roadways today, driving carefully becomes imperative. Yet accidents do happen, often beyond your control. When you or a loved one becomes involved in a semi-truck accident, catastrophic injuries can result. These commercial trucks weigh much more than an average car, and they can be devastating in crashes.
Knowing what steps to take after such a truck accident in Utah is essential for your health and insurance claim. In many cases, a lawsuit may need to be filed to help you receive the compensation you deserve. We can help! Contact the Utah truck accident lawyer at Good Guys Injury Law to learn how.
Why You Need To Hire a Utah Truck Accident Lawyer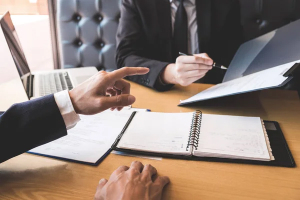 So much can happen in a car accident with a large truck, and you will need time to recover mentally and physically. More than likely, medical expenses will pile up, adding stress on top of injury. By hiring a Utah truck accident lawyer, you can feel confident that you are taking an important step while also being able to concentrate on healing or caring for an injured loved one.
Your Utah semi-truck accident lawyer will help with the following.
Investigation and Gathering Evidence in Commercial Truck Accident Claims
Semi-truck accident cases can be highly complicated, mainly if more than one party is found to be liable. Your personal injury attorney will investigate all the circumstances surrounding your accident and compile evidence to determine the viability of your personal injury lawsuit and build a strong case.
From compiling medical records, police reports, and witness statements to establishing liability, proving fault, and calculating damages, you can count on them to know what is needed.
Negotiating With Insurance Companies and Other Parties Involved
Insurance company adjusters are quick to offer a low settlement to an injured victim in hopes that you will take it so you can move forward and pay medical expenses incurred up to that point. Yet, medical bills and costs associated with property damage can continue to rise, especially if you need ongoing medical care. Also, being too quick to accept a low settlement offer can mean you cannot seek any further legal action, even if you discover more expenses associated with the accident down the road.
Your lawyer can step in and negotiate with these insurance companies and any other parties involved and seek the maximum fair compensation available for you. Before entering these negotiations as your legal representative, your attorney will calculate economic and non-economic damages and firmly fight for your rights.
Should the insurance company continue to deny or offer low amounts in a settlement, your attorney can take it to court and aggressively defend your case.
Litigation and Representing Clients in Court, if Necessary
Finally, if necessary, your attorney will take your personal injury case to court in order to hold the at-fault party or parties accountable. The goal will be to seek compensation from the insurance carrier that is fair for your case and will help you move on with your life in the best way possible.
Utah Laws for Commercial and Semi-Trucks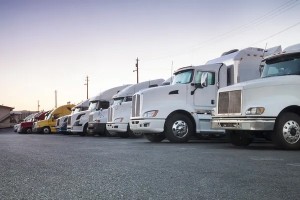 Federal regulations established by the Federal Motor Carrier Safety Administration (FMCSA) must be followed by all truck drivers everywhere, including in Utah. A few of these regulations include:
To avoid fatigue and drowsy driving, truck drivers in Utah may only drive for 11 consecutive hours, maximum.
Between the allowable 11-hour driving periods, truck drivers must undergo at least 10 hours of rest.
While regulations and laws are in place for semi and commercial trucks across the country, each state can have specific rules that must be adhered to.
Under Utah law,  specific laws for trucks are in place to make the roadways safer and include specifics on the following:
To learn more about the laws for commercial trucks in Utah and how they can relate to your case, contact an experienced trucking accident attorney with our firm today.
Steps to Take After a Truck Accident in Utah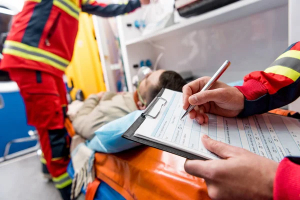 If you are involved in a commercial truck accident in Utah, stay calm and take the following steps.
Ensure Personal Safety
Immediately following the crash, determine if you are safe. If not, move yourself and any passengers to safety. For example, if the accident results in your vehicle being set in the middle of an intersection or other unsafe position, move to a safe location until help arrives. Leave your headlights on if it is dark, and use flares if you have them to alert other drivers.
Seek Medical Attention
Be sure to seek medical attention immediately. Even if you are unsure of an injury, such an accident can be dangerous, and everyone in your vehicle needs to seek medical evaluation and care. Some physical injuries are invisible and can worsen over time. Symptoms of severe injuries, such as concussions, may not show up for several hours or days.
A truck accident in Utah can be extensive, and you need to prioritize your health above all else. By seeking medical attention immediately, you will also have medical documentation to help build your injury claim.
Gather Information and Document the Accident Scene
Exchange contact and insurance information with the semi-truck driver. This information should include the driver's full name, telephone number, CDL license number, tag information, and insurance policy name and number. Also, obtain names and contact information for any witnesses to the accident and any other drivers involved.
Document the accident scene as best you can by taking photos of all the vehicles, including that of the other driver, and the damage to each one. Include pictures of the surroundings, including stop signs, lights, or other traffic signals. These will provide important information for your case and be particularly useful if the need for an accident reconstructionist arises.
In addition, please take photos of any injuries sustained, which can help prove their extent to the truck driver's insurance company. Jot down details you remember, such as time of day and weather conditions. This information and the photos can help your insurance claim.
Report the Accident to the Authorities and Insurance Companies
Contact authorities as soon as you are able. They will be able to assess the accident scene and create a police report that will benefit your claim or, if it comes to it, your truck accident lawsuit.
Also, contact your insurance company to report the accident, even if you are not at fault. They can guide potential next steps to take.
Consult With a Utah Truck Accident Attorney
A lot is at stake regarding the aftermath of a truck accident. You want to make sure you take steps to help your claim the most when seeking compensation. As such, you will want to consult with a Utah truck accident attorney who will examine your claim and provide legal advice on what to do next. This personal injury lawyer can help with the insurance claims process and protect your rights.
Assigning Fault After a Truck Accident
Assigning fault after the truck accident is an important step and requires someone knowledgeable in the laws surrounding personal injury cases.
Utah is a comparative fault state, meaning you must be less than 50% at fault for the accident to seek financial compensation. This requires that fault be thoroughly investigated and proven in order for you to receive the compensation you deserve.
Semi-truck accidents are more complicated because several parties can be at-fault to some degree. Examples of these potentially liable parties include the following:
Truck driver: The truck driver involved in the accident may be liable due to fatigue, aggressive or distracted driving, falling asleep, lack of training, and more.
Trucking Company: The trucking companies that drivers work for may be found liable if the driver is found to be overworked, not adequately trained, or does not undergo a thorough background check. They can also be liable if they fail to comply with federal and state regulations or do not provide adequate maintenance and upkeep for the truck.
Manufacturers: A truck or parts manufacturer may share the blame, such as when the accident is due to mechanical failure as the result of a faulty part, such as a brake malfunction.
Cargo Loading Company: If a separate loading company was used and it is found that the cargo came loose or shifted, thus causing the accident, that company can share in liability.
Government Agency: If the accident occurred on poorly maintained roadways or as a result of another road issue that falls under the responsibility of a government agency, liability may be extended to that agency.
Others may also be found as at-fault parties, and your personal injury lawyer will know where to look and how to assign fault in such circumstances. Time will be needed to gather documentation to prove negligence and build a solid case on your behalf.
Compensation for Truck Accident Victims in Utah
Available compensation for truck accident victims in Utah will vary depending on each case and the evidence that can be gathered and presented. Your legal team will thoroughly investigate your accident and calculate the damages to seek on your behalf.
The most common compensation sought for truck accident victims by legal counsel in Utah fall under both economic and non-economic damages and may include:
Medical bills, current and future;
Pain and suffering;
Mental anguish or emotional distress;
Physical disfigurement or scarring;
Lost wages;
Lost future earning potential;
Property damage expenses;
Final expenses (Funeral and burial expenses for a case of wrongful death of a family member); and
Punitive damages, if applicable, against the other party.
Your personal injury attorney will seek a fair settlement that includes these damages from the insurance company. To help you receive the highest amount of proper compensation for your case, however, there is the potential that a lawsuit will need to be filed against the liable party.
Schedule an Initial Consultation With Our Utah Truck Accident Lawyer at Good Guys Injury Law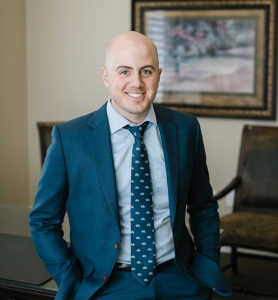 If you or any family member has recently been in a truck accident, the following days, weeks, and months can become overwhelming. Instead of focusing on recovery, you may be trying to obtain the financial compensation you need from the insurance company.
Our Utah semi-truck accident lawyer at Good Guys Injury Law can help take the pressure off of you and take over negotiations to make sure you obtain the full amount you need.
Please find out more by scheduling a free consultation with our law firm today. Call (801) 939-3552 to get started.
Utah Truck Accident FAQs
How long will I have to file the truck accident injury claim in Utah?
In Utah, car accident victims will need to file a personal injury claim within four years of the actual date of the crash. There are, however, limited exceptions to this statute of limitations for personal injury cases, so consult with your semi-truck accident attorney as soon as possible.
Can I still receive compensation if I am partially at fault?
In Utah, you may still be able to receive compensation for medical treatment and more, even if you are partially at fault.  The compensation amount will depend on the division of the fault percentage that is attributed to each party involved. Utah is a comparative fault state, meaning each party can potentially be held liable for part of the damages and only be able to seek compensation if they are shown to be less than 50% responsible for the accident.
What if the truck driver was working for a company?
When the truck driver works for a trucking company, that company and its insurance company may be found partially liable for the accident if certain factors are proven.
How long does the truck accident claims process typically take?
The time that a truck accident claims process will take depends on several factors, including how complex the case is and if any difficulties arise during the overall legal process.