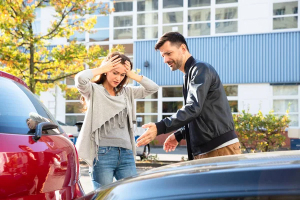 No one expects to be in a car accident, yet they all too often happen due to no fault of your own. You can be driving to your destination, doing everything right when suddenly another driver causes a crash. The effects of such a car crash can devastate you physically, mentally, and emotionally, and knowing what to do next is imperative.
You will undoubtedly experience stress immediately following a car accident and in the days ahead as you receive medical treatment for injuries, care for loved ones, and consider the steps needed to file an insurance claim for compensation. If you were not at fault for the accident, it would also be beneficial to consult with a dedicated car accident attorney for legal advice and to learn your rights in this type of situation.
Car Accident Statistics in the United States
With approximately 284 million vehicles registered across the US, it is no wonder that roadways are often filled with traffic, and crashes occur. Even roads traveled less frequently see their share of accidents. Several agencies and organizations compile accident statistics each year, and these provide an overall snapshot of how tragically uncommon auto accidents are these days.
However, when a car accident occurs to you or a family member, it becomes more than a statistic, and you deserve compensation that matches your needs in the aftermath.
Common Causes of Car Accidents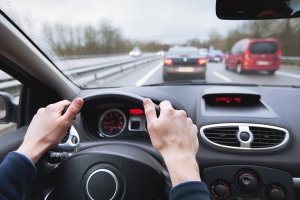 There are a variety of causes for car crashes today, and the most common ones include the following:
Speeding;
Distracted driving;
Impaired driver;
Aggressive or reckless driving;
Fatigue or drowsy driving;
Failure to yield the right of way;
Adverse weather conditions; and
Road defects.
You can't always prepare or prevent an accident from occurring, especially if you are not at fault, but by staying alert to the most common causes, hopefully, you can stay safe.
Common Complications in a Car Accident
Car accidents range in severity, and so too can the injuries sustained by drivers and passengers. Common car accident injuries include:
Lacerations and Bruises
Being jostled about inside a vehicle in a crash can lead to minor injuries such as lacerations or bruises as body parts hit solid or flying objects, such as broken glass. These are usually mild injuries and often occur on the face, arms, and legs in a car accident.
Cracked or Broken Bones
Depending on the severity of the crash, car accident victims can suffer cracked or broken bones in various parts of the body. Common locations include the ribs, arms, and legs. The pelvis, clavicle, and other bones can be cracked or broken in severe crashes.
Soft Tissue Injuries
Soft tissue injuries involve the muscles, ligaments, and tendons, which can be bruised, overstretched, or torn as a result of the impact of a car crash. Following initial treatment, these injuries often require physical therapy.
Head Injuries
Head injuries are common car accident injuries and can be severe, causing different types of traumatic brain injury (TBI). The mildest form of TBI is a concussion, while more serious injuries can lead to life-threatening circumstances for the car accident victim.
Spinal Cord Injuries
Severe injuries to the spine can result in temporary or permanent paralysis and require lifelong medical treatment. Even without paralysis, an injury victim can see a change in sensation or physiological functions, often altering their quality of life.
What To Understand About At-Fault Insurance States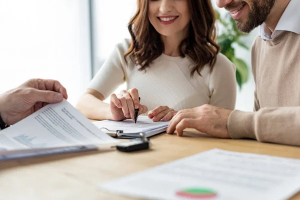 State laws can differ greatly when it comes to insurance coverage. Determining who is legally responsible for payouts after an accident begins by examining the laws of your state and the insurance policies themselves. In at-fault insurance states, the driver of the vehicle that caused the car accident will be liable for paying out financial compensation. This compensation may include amounts for medical bills, property damage, and, in many cases, other economic and non-economic damages.
What To Understand About No-Fault Insurance States
In a no-fault state, compensation following an accident will most likely come from your insurance company, up to your chosen policy limits. However, in some instances, the driver at fault may be responsible for paying property damages and compensating you or a loved one for any catastrophic injuries.
Steps to Follow After a No-Fault Car Accident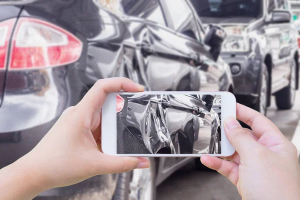 Following an auto accident, you can experience a range of emotional reactions, especially if the accident is not your fault. This reaction is entirely understandable and expected. Remembering the steps you need to take will be challenging, so below, we provide reminders to help.
Ensure Personal Safety
Immediately following the car accident, quickly check the conditions of yourself and any passengers. Assess where your car ends up after the crash and determine if it is safe to remain inside or near the vehicle.
If you can start your car, move it to the side of the road out of traffic. If not, and the car is positioned dangerously, such as in the middle of an intersection, wait until it is safe to exit the vehicle and move to a safe place off the roadway. Leave your headlights on and, if you have them, light flares or use warning cones to alert other drivers.
Call 911 for emergency services if you or a passenger sustained injuries.
Document the Scene
Do your best to stay calm and document the accident scene, as this will serve as evidence in your insurance claim and any lawsuit you may need to file down the road. Start by exchanging information with the other driver, including full name, address, phone number, driver's license, and tag numbers.
If applicable, also request names and contact information of any passengers and witnesses to the accident.
Contact Law Enforcement
Call the police as soon as you are able. This is a crucial step in accidents that are not your fault, as they will create an official police report that will be important to your claim. Be sure to avoid making any statements that admit partial blame before or after the police arrive.
Notify Your Insurance Company
Following an auto accident, even one that is not your fault, you must notify your insurance company. This is a protective measure on your part, as your insurer can help you seek payment from an at-fault driver's insurance company if necessary. Provide them with information on the other driver and their auto insurance company.
Who will pay for a personal injury claim after a car accident depends largely upon the laws of your state and whether they are based on no-fault or at-fault provisions. The compensation amount available will also depend on the limits under the insurance policy.
While the at-fault driver may be responsible in your state, they may have insufficient insurance company coverage to meet all of your expenses for medical bills, property damage, and more. In such cases, if you have it, your own uninsured or underinsured motorist coverage will step in to help.
Seek Medical Attention
Even when traveling at slower speeds, a car crash can cause injuries. Seek medical attention for you and any passengers as soon as possible. In many instances, your injuries may not be apparent initially, but avoid brushing anything off. Instead, undergo a medical assessment as symptoms of injuries can show up hours and even days later.
In addition to receiving treatment for any injuries, you will start the creation of medical documentation, which will serve as evidence in your personal injury case.
Preserve Evidence
To preserve evidence at the accident scene:
Take photos or videos.
Include photos of the damage to the motor vehicles, the type of surroundings, and any stop signs or traffic signals.
Check for skid marks and property damage and document these as well.
Take photos of your injuries and that of your passengers.
Consult an Attorney
The next step is to consult with a dedicated car accident attorney. Obtaining legal advice as to the strength of your claim, your rights as an accident victim, and what to do next will be beneficial. Your attorney will be able to review both your insurance company policy and that of the at-fault driver and will most likely already be familiar with working with the other driver's insurer. Finally, your attorney can review policy limits for personal injury protection (PIP), bodily injury, and property liability and advise you on what possibilities are available.
Follow through With the Claims Process
File a claim with the car insurance company and be sure to follow through with the claims process, staying on top of it until an acceptable resolution results. The other driver's insurance company may drag out the car accident claim, and you or your personal injury attorney will need to keep it going until a fair settlement is attained.
Recoverable
Damages
in a Successful Claim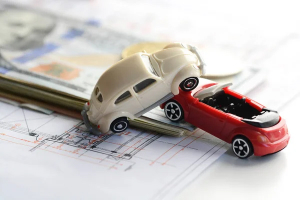 Following a motor vehicle accident in which you are not at fault, you may be able to recover both economic and non-economic damages in a successful claim, including the following.
Medical costs, both current and future;
Lost wages;
Property damage or loss (e.g., car repair costs);
Pain and suffering;
Emotional distress or mental anguish;
Loss of companionship or consortium;
Loss of enjoyment of life;
Scarring or disfigurement;
Permanent disability;
Punitive damages; and
Funeral/burial expenses.
Calculating these damages in order to seek the maximum amount of financial compensation for your case will be essential and best conducted by experienced personal injury attorneys.
What Our Car Accident Lawyer at Good Guys Injury Law Can Do For You
In the days and weeks following a car accident, you may find that recovering combined with all the necessary tasks can be overwhelming. To alleviate the stress and improve your chances of a successful claim, seek the help of a car accident lawyer. Below is an example of the tasks our lawyers can undertake for you to help ensure you receive fair compensation.
Investigate the accident and compile evidence to build a strong case, including medical records.
Request a copy of the accident report from the authorities.
Seek out witnesses for statements.
Bring in specialists when needed, such as accident reconstruction experts.
Calculate damages, both economic and non-economic.
Negotiate with car insurance companies, including the at-fault driver's insurer.
Represent you in any third-party insurance claim, if applicable.
In addition, should the at-fault driver's insurer deny your car accident claim or offer a lower settlement than you need or deserve, our car accident lawyer will not hesitate to file a personal injury lawsuit and aggressively seek full and fair compensation for your claim.
Contact Our Skilled Utah Car Accident Attorney Straight Away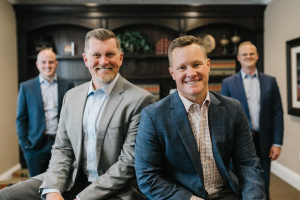 If you or someone you know has been involved in a serious accident and is not at fault, contact our skilled car accident attorney straight away.
When it comes to protecting your rights and seeking the highest amount of compensation for your accident, Good Guys Injury Law will take the time to represent you as an individual, not just another case. We will work with the at-fault driver's insurance company for you and defend your right to fair compensation.
Call (801) 683-5807 today to schedule your free consultation.