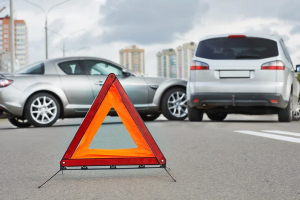 The moments following a car accident can be chaotic and stressful. Understanding the steps to protect yourself, your rights, and your potential for compensation is crucial.
At Good Guys Injury Law, we are here for you after an auto accident. We can help you file a personal injury claim or car insurance claim, and we can help you pursue compensation for your injuries after a car crash.
Learn more about what you should do following a motor vehicle accident, and call us to schedule a free consultation.
The Importance of Knowing What To Do After a Car Accident in Utah
Knowing what to do after a car accident in Utah is crucial. A few steps you need to follow include the following:
Ensure Safety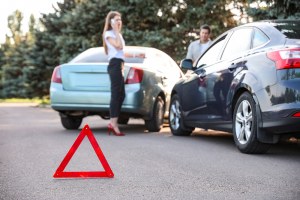 Your safety and those of others involved in the accident should always be your first concern. If it's safe, move your vehicle out of the traffic flow to reduce the risk of other accidents.
Next, turn on your hazard lights to alert other motorists of the accident and help prevent additional collisions. This is especially important if the accident occurred at night or in poor visibility conditions.
Check to see if you are hurt. Even if injuries appear minor, it's crucial to remember that some injuries, like whiplash or internal bleeding, might not be immediately visible. If there's any doubt or visible injuries, call 911 right away. Remember, it's better to err on the side of caution.
Exchange Information
In the aftermath of an accident, gathering comprehensive information is critical for potential insurance claims or legal actions. Identify the other drivers involved, and collect the other driver's contact information, including their full name, address, phone number, and the other driver's insurance company information, including their policy number. You will need their insurance information to file a claim.
In addition, if there were any witnesses to the accident, try to get their contact details too. Witnesses can provide an unbiased account of the accident, which can be crucial in establishing who was at fault.
Remember to document the scene. Use your phone to take pictures of the accident from different angles, capturing the positions of the vehicles, any skid marks on the road, traffic signs, and weather conditions. Also, photograph the damage to all vehicles involved and any visible injuries.
Contact the Authorities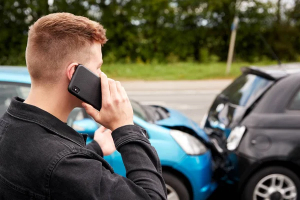 Always call the police and ask them to come to the accident scene. You will need them to write up an accident report that you can use to file an insurance claim later.
When the police arrive, provide an honest and accurate account of what happened. Avoid speculation or guesswork if you need clarification on certain details. If asked about injuries and you're unsure, it's okay to say you're not sure. Ask the officer for a copy of the police report or where you can obtain one.
Notify Your Insurance Company
In the aftermath of an accident, you must notify your insurance company. This should be done as soon as possible to initiate the claims process promptly. Please provide them with a detailed account of the incident, including the date, time, location, and other pertinent details. Be honest in your account, but refrain from making admissions of guilt or speculating about the fault.
Follow the instructions given by your insurance provider for filing a claim. This will likely involve filling out paperwork and providing additional evidence like photographs or police reports.
However, consulting an attorney before signing any settlements or admitting fault is important. Insurance companies often try to minimize payouts, and an early admission could significantly impact your potential compensation. An attorney can guide what you should and shouldn't say to your insurer.
Seek Medical Attention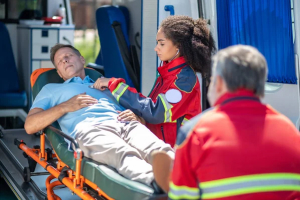 Even if you initially feel okay after an accident, it's crucial not to ignore the importance of medical evaluation. Some injuries, such as whiplash, concussions, or internal bleeding, may not manifest symptoms immediately. Your body might also be suppressing pain signals in the adrenaline rush following the accident.
Get checked by a healthcare professional as soon as possible after the accident, and communicate that you've been involved in a car accident. This ensures your well-being and establishes a medical record that links any injuries to the accident, which can be critical in a personal injury case.
Maintained and organized all medical records, bills, prescription receipts, and other healthcare-related documentation. These will be crucial when seeking compensation for your medical expenses.
Document the Accident
Thorough documentation is vital for a successful claim or lawsuit after a car accident. Start by noting all the details you can remember about the accident—weather conditions, the sequence of events, and any conversation you might have had.
Also, document all your interactions with your insurance company. This includes phone calls, emails, or letters. Write down the name of any insurance adjusters you speak with, the date and time of the communication, and a summary of what was discussed.
Preserve any evidence that could be relevant to your claim. This might include receipts from auto repair shops or rental car companies, medical bills, proof of lost wages if you had to take time off work, or any other costs you've incurred due to the accident.
Consult With an Attorney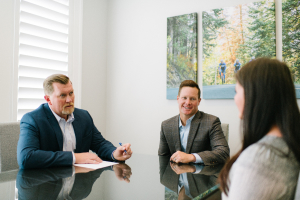 Consider consulting with a personal injury attorney experienced in Utah car accident cases. They can advise on your rights, help you understand your options, and evaluate whether you should pursue a legal claim. In some cases, legal representation can significantly increase your chances of receiving a fair settlement.
If you partner with us, we can file a personal injury lawsuit on your behalf if the insurance company is not giving you enough money to cover the cost of your injuries.
Repairing Your Vehicle
Obtain estimates for repairs from reputable auto repair shops. Read a few reviews to make sure you trust the repair shop you are working with. Consult with your insurance company regarding coverage and repair options to ensure you understand all available options. You want your car to be repaired as well as possible. Keep records of all repairs and expenses incurred, which may be included in your compensation claim. We can use them as evidence when we ask for a specific settlement.
Follow-up Actions
Monitor your physical and emotional condition in the days and weeks following the accident. Document any symptoms and adhere to all medical advice and treatment plans. Continued medical documentation can be essential in demonstrating the ongoing impact of the accident on your life. You must make sure you attend all scheduled follow-up appointments so that we can prove you are following the advice of medical professionals.
Utah Car Accident Statute of Limitations
Utah law provides a four-year deadline for personal injury claims arising from car accidents. This statute of limitations means you must file your lawsuit within four years of the accident date. If you miss this deadline, you may lose your right to compensation.
Damages You Can Recover From Your Utah Car Accident Injuries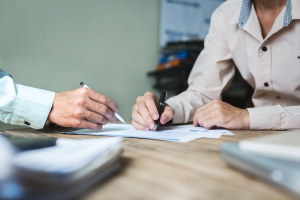 Compensatory damages are intended to reimburse the victim for their losses due to the accident. Examples include:
Medical Expenses: These expenses can include visits to the doctor, an emergency room visit, a stay in the hospital or ICU, medications, future therapy, and potential surgical procedures.
Lost Wages: If you cannot return to work after the accident, either temporarily or permanently, we can pursue damages to replace that lost income.
Pain and Suffering: This compensation is for the physical pain and emotional distress you've suffered as a result of the accident.
Loss of Enjoyment of Life: If your injuries prevent you from enjoying activities you used to enjoy, you may be awarded damages for this loss.
In Utah, punitive damages are awarded when the defendant's conduct is found to be particularly egregious or reckless. For example, if the defendant was driving under the influence of drugs or alcohol, they may be liable for punitive damages.
What Your Utah Car Accident Lawyer Can Do for You
Hiring a skilled Utah car accident lawyer can make a significant difference in your recovery process and the outcome of your case. A few ways they can help you include:
Communication with Insurance Companies: Your attorney can take over communication with the at-fault party's insurance company, helping to protect you from tactics that might be used to minimize your claim or deny it altogether.
Evidence Collection and Preservation: Gathering evidence is vital to building a strong case. A skilled attorney can help collect the necessary evidence, such as police reports, medical records, and witness testimonies.
Fair Settlement Negotiation: Insurance companies often offer lower initial settlements hoping victims will accept without realizing their claim's value.
Court Representation: If a fair settlement can't be reached, your attorney can file a lawsuit on your behalf and represent you in court.
Guidance and Advice: A knowledgeable attorney can guide you throughout the process, helping you understand your rights and options.
By taking on these responsibilities, your attorney allows you to focus on what's most important—your recovery.
Schedule an Initial Consultation With Our Utah Car Accident Lawyers at Good Guys Injury Law Today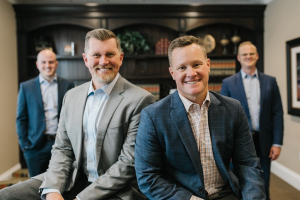 If you or a loved one has been injured in a car accident in Utah, don't hesitate to contact our experienced team at Good Guys Injury Law. Our attorneys are committed to providing compassionate representation and fighting for the justice and compensation you deserve.
Call us to schedule a free consultation today, and let us guide you through this challenging time.