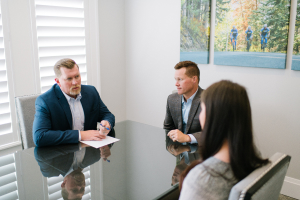 The loss of a loved one is an unimaginably painful experience. It can be even more distressing when that loss occurs due to someone else's negligence. You may have a wrongful death claim if you've lost a loved one due to another party's negligent or wrongful actions in Utah. Understanding the elements required to establish a wrongful death claim can be complex and emotionally taxing. However, with the guidance of an experienced wrongful death attorney, like the team at Good Guys Injury Law, you can navigate this process more smoothly.
Learn more about wrongful death claims below, and reach out to our Utah wrongful death lawyer to arrange a free consultation and examine your potential wrongful death lawsuit with our team.
Understanding Utah's Wrongful Death Laws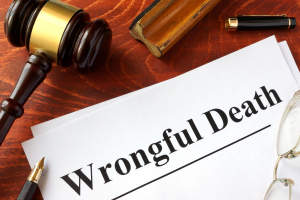 In Utah, according to Utah Code § 78B-3-106, a wrongful death claim is a legal action that can be brought when another party's "wrongful act or neglect" causes a person's death. A wrongful death suit is usually filed by the deceased's close family members or estate to seek compensation for the loss they have endured due to their loved one's death. These wrongful death lawsuits intend to financially relieve grieving family members and hold the responsible party accountable for their actions.
Utah's wrongful death laws are complex, and navigating them requires a deep understanding of the legal system. A claim must meet several requirements to be successful, including establishing that the defendant's negligence or wrongful act led to the death. The claim needs to be filed within the state's specified statute of limitations.
It's also essential to remember that while no monetary value can fully recompense for the demise of a loved one, a wrongful death claim can provide financial security to families during a challenging time and ensure that those responsible are held accountable.
Proving Negligence or Wrongful Act
To have a successful wrongful death claim, you need to prove that the other person was negligent and somehow contributed to the death of your loved one. Some of the components we will have to prove to win your case include:
Duty of Care Owed by the Defendant
In a wrongful death claim, it's necessary to substantiate that the defendant owed the deceased a duty of care. This means that the defendant had a legal responsibility to act in a certain way to avoid causing harm. A motorist on the road must ensure that he puts safety first, not only for the passengers in the car but also for other drivers.
Breach of Duty Resulting in the Death
Once the duty of care is established, proving that the defendant breached this duty is crucial. This breach could be any action or inaction that a reasonable person in the same situation would not have done. For example, if a doctor does not provide reasonable care and the patient passes away, a suit could be brought against the doctor.
Causation Between the Breach and the Death
The next step is to establish a direct link between the defendant's breach of duty and the death of your loved one. This means proving that the death would not have occurred without the defendant's negligent or wrongful actions. Establishing causation can be complicated and typically requires strong evidence, expert testimony, and a thorough understanding of the legal and factual aspects of the case.
Establishing Legal Standing
To successfully file a wrongful death claim, we will need to prove that you have legal standing to bring a wrongful death case. A few components to keep in mind include:
Identifying the Proper Plaintiff(s)
In Utah, the right to file a wrongful death claim generally lies with the deceased's heirs or the personal representative of the deceased's estate, as per Utah Code § 78B-3-106. This can include the deceased's surviving spouse, children, parents, or other relatives who relied on the deceased for financial support.
Determining the Relationship Between the Plaintiff(s) And the Deceased
Establishing the relationship between the plaintiff(s) and the deceased is also necessary. The court will need proof of the relationship, such as a marriage or birth certificate. The plaintiff(s) must also demonstrate how the death has resulted in financial, emotional, and other forms of loss for them.
Evidence and Documentation
We must have the necessary evidence and documentation to prove your claim. Some of the important steps in this process include:
Gathering and Preserving Evidence
Evidence is crucial in a wrongful death claim. The type of evidence needed will depend on the specifics of the case. They may include images, videos, reports, and medical records. Police and witness statements may also play a role. In some instances, hiring experts such as accident reconstruction specialists or medical experts may also be necessary to provide additional evidence or testimony.
Medical Records and Expert Testimony
Medical records play a central role in establishing a wrongful death claim. They provide crucial information about the deceased's health condition and the cause of death. Expert reports and testimony may be needed to explain complex medical information to the court and make a direct link between the defendant's actions and the death.
Police Reports and Witness Statements
Police reports provide an unbiased account of the accident and can be pivotal evidence in your claim. Similarly, witness statements can provide a third-party perspective of what transpired, leading to wrongful death. Collecting and preserving all these pieces of evidence is critical to substantiate your claim.
Wrongful Death Claim Process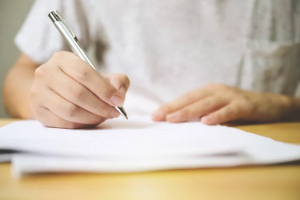 A wrongful death claim begins with filing the claim with the responsible party's insurance company or directly with the court if a lawsuit is necessary. This is followed by an investigation and collection of evidence to support the claim. The involved parties then enter the negotiation phase to reach a fair settlement. If a fair settlement cannot be achieved, a lawsuit may be filed, leading to court proceedings.
Throughout this process, it is important to abide by the statute of limitations set by Utah law. Also crucial is the identification of the beneficiaries of the claim, who would be the recipients of any awarded compensation. This complex process can be made more manageable by seeking the assistance of an experienced Utah wrongful death attorney.
People Who Can File a Wrongful Death Claim
In Utah, as per Utah Code § 78B-3-106, the right to file a wrongful death claim is generally limited to the deceased's surviving spouse, children, parents, or the personal representative of the deceased's estate. In some cases, other individuals who can prove financial dependence on the deceased might also be able to file a claim.
Beneficiaries of Wrongful Death Claim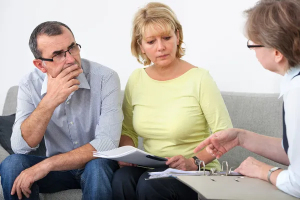 The beneficiaries of a wrongful death claim are usually the close relatives of the deceased who suffered losses due to the death. This could include the surviving spouse, children, parents, or others who were financially dependent on the deceased. The awarded damages aim to compensate these individuals for their financial and emotional losses.
Statute of Limitations in a Utah Wrongful Death Case
In Utah, according to Utah Code § 78B-2-304, a wrongful death claim typically has to be filed two years from the day the person passes away. If you do not file within this timeframe, your case could be dismissed, regardless of its merits. So, acting promptly is essential in initiating a wrongful death claim.
Damages in a Wrongful Death Claim in Utah
What are examples of damages you may recover if you successfully file a wrongful death claim in Utah? A few key points to know include:
Economic Damages
Economic damages in a wrongful death claim are the monetary losses directly linked to the individual's death. They include:
Medical Expenses: These can encompass any medical bills that the deceased acquired as a result of the injury that led to their death. This can cover hospital stays, surgeries, medications, and any other costs associated with medical treatment.
Funeral and Burial Costs: The cost of the funeral service, burial or cremation, casket, headstone, and other related expenses can be significant and are considered recoverable economic damages.
Loss of Expected Earnings: This is an estimate of the money that the deceased would have earned had they lived their normal expected lifespan. The calculation often considers the deceased's age, health, life expectancy, occupation, talents, skill level, and other factors.
Loss of Benefits: If the deceased provided certain benefits, such as a pension plan or health insurance coverage to their dependents, the loss of these benefits can be compensated.
Loss of Inheritance: If the death resulted in the deceased's dependents losing an expected inheritance, this could be included in the economic damages.
Non-Economic Damages
Non-economic damages refer to the intangible losses suffered as a result of a death. These can include:
Pain and Suffering: This relates to any physical pain and suffering the departed experienced before their death as a result of the injury. While this is difficult to quantify, it is often calculated based on the severity and duration of the pain.
Loss of Care, Companionship, and Guidance: The loss of a loved one's companionship and guidance can have a significant impact, especially on younger family members who rely on their deceased loved one for emotional support and guidance.
Emotional Distress: Surviving family members often suffer emotional distress, such as grief, sorrow, and mental anguish, after a wrongful death. Although this damage is intangible, it is real and compensable.
Punitive Damages
Punitive damages are granted in cases where the defendant's conduct was particularly malicious, violent, oppressive, or in gross disregard for the rights of others. Unlike economic and non-economic damages, which aim to compensate the plaintiff, punitive damages aim to punish the defendant and deter similar wrongful conduct in the future.
When determining the amount of punitive damages, the court considers factors like the egregiousness of the defendant's conduct and their financial status.
Defenses and Counterarguments in Wrongful Death Cases
Defendants in a wrongful death claim may use several strategies to defend themselves. They may argue that they did not owe a duty of care to the deceased or that their actions did not breach any duty of care. They might also challenge the claim that their actions directly caused the death or assert that the deceased's own negligence contributed to their death.
Protect Your Rights and Get the Legal Help You Need | Call Our Wrongful Death Attorney at Good Guys Injury Law Today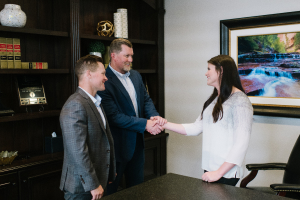 The loss of a loved one is an incredibly challenging time. You don't have to navigate this complex legal process alone. Our experienced Utah wrongful death attorneys at Good Guys Injury Law are here to offer you the compassionate and dedicated legal support you need during this difficult time.
Contact us today for a free consultation, and let us help you pursue the justice and compensation your loved one deserves.