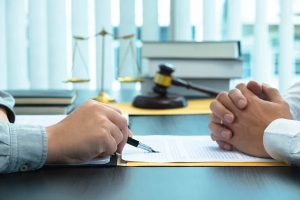 Some time ago, you were injured in a collision. Weeks or months later, you're ready to move on with your life and can't help wondering, "Why is the car accident settlement taking such a long time?"
According to the online site for Black's Law Dictionary, 2nd Ed., roughly 95% of civil litigation winds up settling before trial. Judges and juries typically only determine the outcomes of one in 20 personal injury claims. With that in mind, let's delve deeper into the reasons for the apparent delay in resolving your personal injury case.
How a Personal Injury Lawyer Can Help You if Your Accident Settlement Is Taking So Long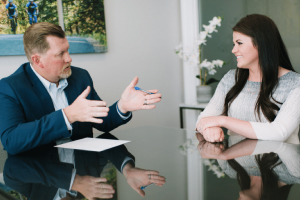 A personal injury attorney can help eliminate some of the waiting periods for your personal injury claim to settle. For one, they can estimate the value of their client's personal injury claims. Most people have little to no idea of the actual values of their claims, but attorneys who practice personal injury law know where their clients' claims lie in the ballpark.
A personal injury attorney can also attempt to maximize clients' settlement amounts by identifying legal elements affecting every case's bottom line. During the pretrial period, you may think nothing is happening with your case. Meanwhile, behind the scenes, your counsel of record is hard at work building a winnable case that should attract lucrative settlement offers.
Reasons Why Settlements Take Longer Than Expected
Understanding which factors can cause cases to drag on longer than expected is also helpful. Below is some information on the things that can slow the resolution of a claim.
If you were hurt in a wreck with more than one motorist or the at-fault driver was behind the wheel of a commercial vehicle, you can expect the personal injury settlement process to take longer.
Complexity of the Case
In the perfect personal injury case, the defendant accepts liability and after a short negotiation, agrees to cover your medical bills and extends a fair settlement offer for non-economic damages.
However, in the real world, your legal team will need to prove liability in disputed cases where multiple defendants deny liability for the motor vehicle accident. Proving liability may be possible, but protecting the client's legal right to compensation for their physical injuries and other losses will take more time and effort.
Negotiations Between Parties
Remember that negotiations do not even begin until all medical records, bills, and invoices have been calculated and included in the demand letter that your car accident attorney submits to the insurance adjusters.
Once that is received and reviewed, the insurance company will determine its position on liability. Once they accept liability, the next phase in the negotiation of accident settlements focuses on how much compensation they will offer to the plaintiff.
Insurance companies will not pay a penny more than they must to settle accident victims' claims for damages. Expect their first offer to be far too low to accept. This back and forth between the car accident lawyer and the insurance company can last weeks to months in a car accident case.
Insurance Company Delays
Other than denying legitimate claims outright, another tactic employed by insurers is to delay car accident settlements. They can do this in any number of ways, like playing "phone tag" with personal injury attorneys or reassigning a car accident case to a new adjuster who now needs time to "get up to speed" on the specifics of the wreck. Sometimes they even temporarily "lose" a client's file at the bottom of a very deep pile of car accident settlement claims.
Medical Treatment and Recovery
If someone struck your bumper backing out of a parking lot, the minor injuries you suffered could fully resolve in weeks or months. But when serious injuries result from an auto accident, victims who sustained injuries to the spine or brain might require extensive future medical care by multiple medical providers.
The latter cases can take years to settle because the victim needs ongoing treatment and the time to reach maximum medical improvement before the personal injury law firm seeks a reasonable settlement.
Legal Process and Court Backlogs
If your case is one of those rare few that actually goes to court for a bench or jury trial, you can expect further legal delays and court backlogs worsened by the COVID-19 pandemic.
Steps To Take When a Settlement Is Taking Too Long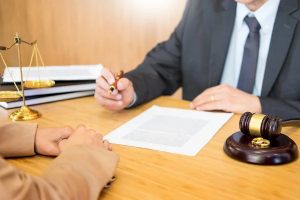 There may be some things auto accident victims can do to hasten a car accident settlement. They include those listed below.
Communication With Your Lawyer
Even the most experienced personal injury lawyers are not mind-readers. If you have concerns over your settlement taking so long to resolve, you must communicate your concerns to the law firm you retained.
Are you willing to settle? If so, what is your bottom line? Make sure that you communicate your intentions about your personal injury claim. Lawyers are duty-bound to present you with any offers to settle from the insurance coverage providers.
Negotiation Strategies
There are different negotiation strategies that both plaintiffs' and defendants' attorneys engage in when addressing a settlement demand. One common tactic is for the insurance adjuster to toss out a sum so low after a settlement demand from the claimant that the financial compensation offered is inadequate compared to the merits of the car accident lawsuit.
Another negotiation strategy that can swell the value of car accident settlements is for the plaintiff's attorney to ask the hospitals, doctors, and other health care providers to reduce the amounts of their client's medical bills so that the clients can walk away with a larger portion of the settlement pie.
Alternative Dispute Resolution Methods
Mediation is one way to resolve claims involving injuries from car accidents. Some civil court judges will issue orders for mediation to be undertaken between the parties. However, there is no guarantee that the process will succeed, and even when mediation works, neither party may like the results.
Filing a Lawsuit
When all else fails, you may need to litigate your insurance claim. This may be necessary in order to cover your medical expenses. Your medical bills will pile up after a car wreck leaves you injured and unable to work. When filing a lawsuit against the insurance company, include claims for lost wages, property damage, out-of-pocket expenses, and your total medical costs.
How To Avoid Delays in the Settlement Process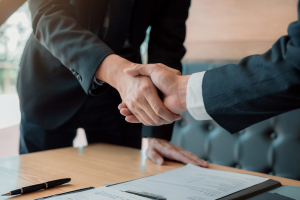 You should follow your doctor's medical treatment plan for maximum medical improvement. Once you have fully recovered and the full extent of your medical bills can be calculated, your claim can proceed to the next step — submitting it to the insurance company.
Also, plaintiffs who agree to accept less compensation in their accident settlement in lieu of an appeal after winning a court verdict can resolve faster in these cases.
Hire an Experienced Lawyer
Personal injury is a specialized area of the law. A criminal defense or family law attorney will not have the years of experience necessary to negotiate and litigate successful personal injury cases efficiently.
But an experienced injury victims counsel will know how to parry the legal maneuvers of defense attorneys who attempt to end viable cases with motions to dismiss.
Gather All Necessary Information and Documentation
After reaching maximum medical improvement, you will be discharged by your medical providers. They will then submit your medical treatment records to the insurance company for the at-fault party responsible for your car accident.
Sometimes, the car accident settlement taking longer than usual can be attributed to intense scrutiny of the claim. Insurance companies have all sorts of tricks up their sleeves to delay car accident settlement payouts. Just ensure you are timely with the process by holding back pertinent records or documents.
Be Proactive in Communication With the Insurance Company and Other Parties Involved
At Good Guys Injury Law, we tell our clients not to respond to requests from claims adjusters for statements about the wreck. Anything you say will be picked apart and used to justify denying or lowballing your damage claim. Tell them to call us instead!
Be Realistic in Settlement Expectations
You can expect to receive a realistic offer only by understanding the actual value of your car accident claim. Many injured claimants believe their claims are grossly inflated, and some undervalue their claims and wind up leaving money on the settlement table.
But you only get one shot at compensation after reaching maximum medical improvement, including lost wages, all other financial losses, and other damages.
If a settlement taking so long adversely affects your financial situation, you may have options there. Sometimes claimants can contract with legal funding companies to provide funds for living expenses while their cases are pending settlement or judgment in the Utah civil court system. Should the case not be decided in your favor, you would not owe anything to the lenders. They only recover the funds they advance if you recover compensation from the car wreck.
Contact Good Guys Injury Law for an Initial Consultation With Our Personal Injury Lawyer Today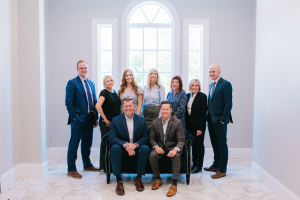 Suppose you suffered injuries and other damages and losses in a Utah car wreck. In that case, the talented legal counsel at Good Guys Injury Law offers their personal injury clients a free case evaluation.
This free consultation carries no obligation. If we represent you, you owe us nothing unless we recover financial compensation from a settlement or judgment. No attorney fees or legal costs unless you walk away with a check.
At Good Guys Injury Law, we fight hard for justice for our clients. Both at the settlement table and in the courtroom, we always seek the highest value for our clients' damage claims. If you were injured here in Utah, we can improve your bad day. Call us at (801) 214-0954 or complete our online form to schedule your free case evaluation with our personal injury counselors in Utah.