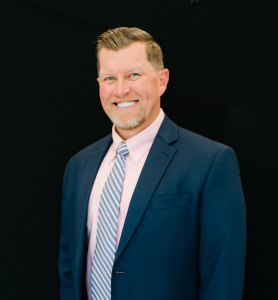 People who think about truck accidents may think about semi-trucks or large trucks traveling on state highways. What is often not likely to be considered is Amazon delivery truck accidents. Several media reports include details related to the treatment of employees at Amazon, including warehouse workers and delivery drivers.
No matter which side of the situation you are in, you need to seek legal representation from an experienced legal team.
Secure Legal Representation From a Utah Amazon Accident Lawyer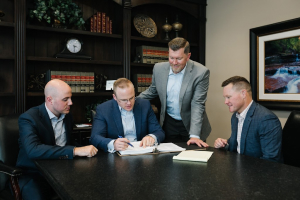 Are you an Amazon employee who was injured because of the company's strict demands for drivers, allegedly that drivers must make 999 of every 1,000 deliveries on time? Are you an Amazon delivery driver working as an independent contractor who is forced to comply with Amazon's demands for the number of deliveries and the strict time limits on making deliveries? Were you in a car and had a crash that was the fault of the Amazon delivery vehicle driver?
Any of these situations can result in injuries or deaths. You do not have to feel alone or afraid to sue Amazon because it is such a large company, and you are just one person. If you were injured or a loved one suffered a fatal injury because of the company's policies or negligence, contact Good Guys Injury Law for a free consultation.
Workers' Compensation Laws in Utah
Several investigations have taken place regarding Amazon's poor treatment of employees. The pressure on truck drivers and warehouse workers can lead to injuries or deaths. Sources indicate that the company places a requirement on employees that they must meet a certain quota. Employees who speak out after an employee suffers injuries at work or who dies at work often allege workplace violations against the company. A worker told The Guardian that they had seen numerous safety violations at the facility.
In many cases, employees fear speaking to the media, fearing that they will lose their job. Employees were threatened with termination if they spoke to the press after one worker died of injuries at an Amazon plant. Amazon workers who experience injuries on the job may want to file for Workers' Compensation per the Utah Workers' Compensation Law. Yet, the worker may be afraid to file for the benefits because of fear of worse treatment from the company.
Numerous lawsuits and investigations have been launched, with punitive actions being leveled against the company after it was found liable for safety violations, including drivers trying to rush to make deliveries.
Feel free to file for workers' compensation if you are an Amazon driver or employee. Utah worker's compensation laws require the company to carry workers' compensation insurance and pay it to eligible employees. Talk to an experienced personal injury lawyer about your workplace injury or injury as a driver so that you can get the compensation you are due and your workers' compensation benefits.
Understanding Amazon Accidents in Utah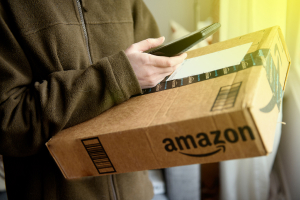 Several different types of accidents affect workers at Amazon warehouses, delivery drivers, and innocent people who are the driver or passengers in a car involved in an Amazon delivery truck accident. Understanding the company culture, the types of accidents, and common causes may help victims of an accident to file a claim to prove Amazon's liability and seek compensation for their injuries, lost wages, and other damages.
Types of Accidents in Amazon Warehouses
Amazon associates have complained many times to the media about safety violations at the company. Any time there are safety violations, the risk of workplace injuries or deaths increases.
Several studies have shown that Amazon warehouse workers are injured at rates far higher than workers at non-Amazon warehouses. CNBC reported in 2022 that investigations had been launched over allegations of safety issues within the workplace. Yet, Amazon denies that it places quotas on workers at its warehouses and claims that its injury rates are "misunderstood."
If you are among the warehouse employees injured while working for Amazon, the company may have a liability to compensate you. Contact our law firm for a free case review.
Common Causes of Amazon Accidents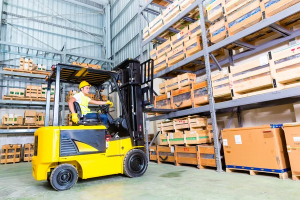 Several causes lead to Amazon accidents, including warehouse employees, drivers, innocent people in other vehicles, or pedestrians injured by Amazon drivers.
There are allegations that Amazon puts extensive pressure on delivery drivers. Reports indicate that Amazon monitors every vehicle driven by its drivers and even uses artificial intelligence to detect yawning.
Amazon's high rate of crashes and the company's efforts to avoid responsibility for crashes have been investigated by many sources. Amazon denies responsibility for crashes involving third-party drivers, even though those drivers were delivering packages for Amazon at the time of the crash that caused injuries or deaths.
The Strategic Organizing Center (SOC) wrote in its special report titled "The Worst Mile" that drivers who delivered packages as a sub-contractor for Amazon were injured at an "astounding rate," which was a 40% increase compared to one year prior. Like other reports, the SOC claims that Amazon is "not serious about driver safety." Drivers who fail to meet their quota of delivering up to 300 or more packages a day may face the consequences or termination.
Some causes of Amazon crashes may include speeding to meet company demands, fatigue, reckless driving, failing to obey traffic signs, or other violations.
Are you an Amazon driver, a driver for a partner delivery service, or someone injured because of the demands placed on drivers? A personal injury lawyer can help when you ask for a free consultation.
Injuries That May Affect Amazon Workers
Many types of injuries may affect Amazon workers. Employees experience warehouse or other Amazon facility injuries due to a lack of safety measures. Under pressure, drivers who fear losing their job may engage in unsafe driving to meet their quota.
It does not matter whether you had a slip and fall incident, repetitive stress injuries, broken bones, neck or back injuries, or if your loved one suffered a fatal traumatic injury, you still need to consult an attorney for legal representation.
Build a Strong Utah Amazon Accident Case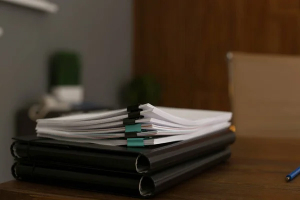 There were 320 fatalities on Utah's roadways in 2021, the most significant number of fatalities in 19 years. When you are injured by an Amazon driver or if a loved one is killed because of negligence while driving for Amazon, you do not have to face the future alone.
Gather Evidence and Documentation
Your attorney will ask you for evidence or documentation to help build your case. Go to the doctor after you are injured. Do not let the company try to talk to you out of seeking medical attention. Keep all medical reports, medical bills, and other statements.
If you have documentation of unsafe workplace practices, let your personal injury lawyer know because it helps your claim.
Identify Witnesses and Obtain Statements
Identifying witnesses and obtaining statements from co-workers, witnesses at the scene of a crash, or the scene of an accident caused by poor safety practices at Amazon is important to help prove your case. If you fear retaliation, inform your attorney about how the company retaliates against workers. The attorney may be able to get witness statements.
Engage With Experts
If you are an Amazon employee injured at an Amazon facility or while desperately trying to meet the demands placed on you to keep your job and you are hurt, your attorney can protect your rights and determine if you have a case.
Do not try to go up against a huge company alone. The Amazon attorney will know how to defend the company aggressively. Getting an attorney who knows how to fight for clients is an important step toward building your case and preventing future accidents.
What To Do After Being Injured in a Utah Amazon Accident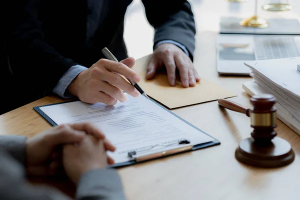 Seek medical attention right away after a Utah Amazon accident. Please take pictures of the scene or have someone do it for you. Get the contact information for witnesses.
Make sure that you keep all future medical appointments and treatments. Give your attorney at Good Guys Injury Law all information regarding the accident and your lost wages.
Liability of Amazon and Other Parties Involved
Liability is often hard to prove, but it is easier when you have an experienced attorney who knows how to win cases for clients. Amazon has a reputation for denying liability, especially involving third-party delivery service workers.
Your lawyer works to establish liability, whether you are an Amazon worker injured in the workplace or a driver or passenger in a vehicle hit by a negligent Amazon driver. Our attorneys build a strong case to hold responsible parties liable for your injuries so that you receive the compensation you deserve because of the accident.
Negotiating With Insurance Companies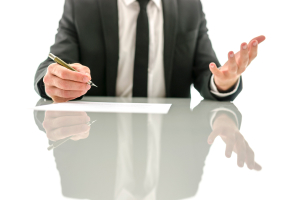 Negotiating with insurance companies is not something that injury victim wants to take on by themselves. Do not talk to anyone from the insurance company. Refer them to your attorney. The insurance company wants to minimize the financial liability of Amazon and avoid paying accident victims anything.
Your attorney will have the skills and experience to negotiate with insurance companies to get the best possible resolution in your case.
Types of Compensation Available for Your Utah Amazon Accident Case
Determining the types of compensation available for your case depends on the details of your specific case. Every case is different.
You may receive compensation for your injuries, including medical bills, ongoing medical care, and lost wages. Non-economic damages include:
Pain and suffering;
Loss of enjoyment of activities you participated in before your accident; and
Other losses for which there is not a specific dollar amount. 
We work to hold the responsible parties liable so that you receive maximum compensation for your Amazon accident.
Contact Our Utah Amazon Accident Lawyer at Good Guys Injury Law for an Initial Consultation
It is important for Amazon accident victims to contact our law firm as soon as possible after an Amazon accident for a free consultation. Utah has a four-year statute of limitations in personal injury cases. The four years starting from the day of the Amazon accident, not the day your attorney files your claim or negotiates a settlement.
Gathering evidence, talking to witnesses, and building a case takes time. Contact our Utah Amazon Accident Lawyer today to start holding Amazon responsible and getting the best possible resolution for your case.