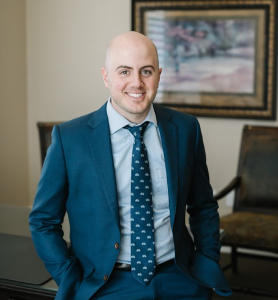 Boating accidents cause many injuries and deaths every year. The damage caused by a boat accident goes beyond the cost of the medical bills. A Utah boat accident attorney can provide legal representation for successfully resolving a boating accident case after you or a loved one experiences personal injury from a boating accident.
Consult With Our Experienced Utah Boating Accident Lawyer for Legal Guidance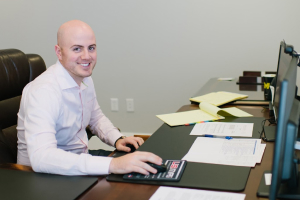 Boat accidents usually occur because of the negligence of a boat driver or a boat owner. A boating accident can cause many injuries, resulting in significant losses.
Consult our experienced boating accident lawyer for legal advice and to recover compensation after your accident.
Statistics and Prevalence of Boat Accidents in Utah
Many people are likely to believe that boating is a safe form of recreation and that there are few boating accidents. The truth is that hundreds of people experience injuries or lose their lives every year because of a boating accident.
The site Utah.com reveals that although Utah is the second driest state in the U.S., it is sixth in the nation for the "amount of boating water per capita." While there are excellent boating opportunities in the lakes and the reservoirs throughout the state, these areas provide opportunities for Utah boating accidents that can result in serious injuries or fatalities.
The U.S. Coast Guard released its statistics related to 2022 recreational boating incidents. The year 2021 saw a decrease in the number of boat accident cases, with a 14.2% decrease over the previous year. The decline sharply diminished compared to the 2020-2021 decrease, with only a 3.3% decrease over the 2021 statistics. Boat accidents caused an estimated $67.5 million in property damage in 2021.
There were 658 boating fatalities in 2022 and 2,222 non-fatal injuries in the 4,040 boat accidents. Utah is not free from boating accident injuries and deaths. The U.S. Coast Guard Boating Safety Division revealed in its 2021 report that there were 43 boating incidents, with nine fatalities and 22 non-fatal injuries.
Common Causes of Boat Accidents in Utah

There are several common causes of boating accidents in the State of Utah. Although the state has beautiful waters for residents and visitors to enjoy boating, it is a state with higher-than-average rates of deadly boat accidents.
Boating Under the Influence
Boating under the influence is a leading factor in boating accidents. Alcohol was the leading known contributing factor in 18% of the fatalities when the primary cause of the accident was known in 2020. The U.S. Coast Guard explains it was the leading factor in 16% of boating accidents 2021.
Boating requires attention and coordination. A boat operator or any person on a boat who is under the influence is at risk of becoming part of the Utah boating accident statistics.
Speeding
Although speeding across the beautiful waterways of Utah may sound appealing, speeding is a leading cause of boating accidents. Excessive speed is among the top five causes of fatal boat accidents listed by the Coast Guard.
Speeding can cause tragic results, including the possibility of the boat flipping over, people falling overboard, or not having enough time to slow down or stop to prevent colliding with another boat, a person, or an object.
Contact our law firm if you were involved in a Utah boat accident caused by someone else's negligence, including speeding.
Operator Error
Several sources list operator error as a leading contributing factor in boating accidents. Boat operators who do not follow boat safety, including the safety guidelines of the National Safety Council, put everyone on the boat and others on the Utah lake or other waterways at risk of injury or death.
The 2022 report from the U.S. Coast Guard indicates that in cases of a boat accident where the boating instruction was known, 74% of the deaths occurred on boats where the boat operator did not receive boating safety instruction.
Lack of Safety Equipment
Every person on a boat should wear a life jacket. Utah Code 73-18-8 lists the safety equipment on board a boat, including "one wearable personal flotation device" approved by the U.S. Coast Guard for every person on board. It must be in good condition and "legally marked" with the U.S. Coast Guard approval number.
Utah boat drivers must display approved working navigation lights between sunset and sunrise. The boat operator is responsible for making sure that the vessel is "equipped with an efficient natural or mechanical ventilation system that is capable of removing resulting gases before and during the time the vessel is occupied by any person" if the vessel is not completely open or if it carries any flammable or toxic substances. All boats must have fire extinguisher equipment on board.
Having the proper safety equipment and taking adequate safety precautions help protect people if an accident or other event may cause injuries or fatalities.
Defective Equipment
Defective equipment is dangerous to have on any boat. A defective engine, horns, lights, flares, or safety equipment not in proper working order may lead to an accident, a fire, an explosion, or another emergency that can cause people to experience injuries or death.
Potential Injuries and Damages in Boat Accidents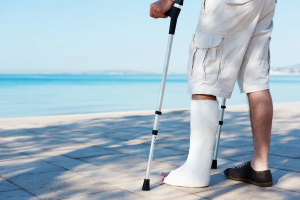 The injuries and damages after boat accidents can be devastating experiences. Serious injuries are common after boating accidents occur, so many people turn to an experienced boating accident attorney who can help them receive maximum compensation because of the negligence of the boat operator or other parties involved who are at fault for the boating accident.
Some common injuries include:
Broken bones; 
Burns; 
Head trauma that may consist of brain injury; 
Whiplash; 
Spinal cord injuries; 
Amputations; and
Drowning or other fatal injuries. 
Broken bones are the most common injury after lacerations and bruises. Concussions and burns were high on the list of people who suffered injuries in boat accidents. When fatalities occurred and the cause of death was known, 81% of the people were drowning victims.
Injuries and fatalities occur on various recreational vessels, with smaller boats under 21 feet in length being the most common boat involved in accidents. Open motorboats and personal watercraft also accounted for many accidents and injuries.
Steps To Take After a Boat Accident
The steps you take after a boat accident can help your boat accident case and potentially hurt your boat accident claim. Make sure that you take these steps after a boat accident.
Reporting the Accident to the Appropriate Authorities 
File a boating accident report as soon as possible after the accident. The boat driver is responsible for filing a report, but make sure you report what happened, providing as much detail as possible.
Gathering Evidence and Documenting the Accident Scene
Collecting physical evidence is of the utmost importance. Utah boat accident attorneys know how to use evidence, such as photos, witness statements, or other evidence that documents the full extent of the accident and the injuries and damages.
Seeking Medical Attention and Documenting Injuries 
The most important thing to do after a boating accident is to seek medical attention. Get medical attention even if you do not think you are hurt. Many injuries are not visible, such as internal injuries. You could have a serious injury such as internal bleeding or a concussion.
Ensure you follow up by getting all the recommended medical care and treatment.
Contact a Boat Accident Lawyer for Legal Guidance 
Contacting a Utah boating accident attorney who knows maritime law and the Utah statutes regarding boating safety and equipment requirements may help you get the compensation you deserve because of someone else's negligence.
A Utah boat accident lawyer who knows the legal process for dealing with the insurance company and how to aggressively pursue compensation for your injuries, lost wages, and property damages are important to your case.
Determining Liability in Boat Accident Cases
Determining liability in boat accident cases is a complex process. The attorney gathers evidence, talks to witnesses, takes a recorded statement when necessary, and assesses the evidence to build a case that brings your personal injury claim to a successful resolution. Our personal injury attorneys look at several factors when making your boat accident claim.
Did the boat operator complete an approved boating safety instruction course? Was the boat driver under the influence? Was the boat in safe working order? Was the proper safety equipment on board? Was a life jacket available for everyone, and was everyone wearing a life jacket? We also look at specific circumstances that may apply to your accident.
We put forth considerable effort to determine liability so that you get compensation for your injuries, ongoing medical care, lost wages, and property damages.
Boating Insurance Requirements and Claims in Utah
The Utah Division of Outdoor Recreation indicates that every motorboat and personal watercraft must carry the owner's or operator's liability insurance when operating the vessel or watercraft on waters in Utah. Proof of insurance must be carried onboard every motorboat whenever it is in operation.
The minimum requirements for boat insurance include the following:
$25,000/$50,000 bodily injury/death; 
$15,000 property damage; and
$65,000 combined minimum per accident. 
The division explains that motorboats that have engines with less than 50 horsepower and all airboats are exempt from the requirement.
The evidence for complying with the requirement includes documents such as a current insurance card issued by the insurance company, an insurance policy, a binder notice, or a renewal notice.
Our Utah boat accident attorneys know the importance of checking the insurance status required by law when investigating personal injury claims related to boating accidents.
Utah Statute of Limitations in a Boating Accident Case
There is a limited time for victims of boating accidents to file personal injury claims. The statute of limitations in Utah is four years. That does not mean you have four years to contact a law firm to handle your case.
Utah law requires that the case be filed within the statute of limitations, or the courts will not hear your case.
Types of Compensation Available for Boat Accident Victims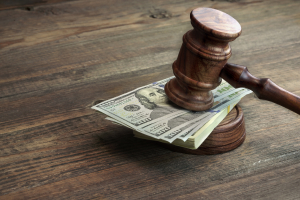 Compensation available to victims of boating accidents does not end after you leave the emergency room. You need to seek immediate medical attention, but you must comply with all future medical appointments and treatments as prescribed by a doctor or other medical professional.
Personal injury cases, including those related to accidents involving people injured on boats, include demands for compensation for the full extent of their injuries. You can demand payment for immediate medical care, visits to your primary care physician, diagnostic tests, physical therapy, or specialized treatments.
Your lost wages are an area of compensation considered when your Utah boat accident lawyer builds your case. The lost pay includes future loss of wages because of receiving medical treatment and future wages lost because of the need to reduce work hours or because of being unable to work.
How Our Good Guys Injury Law Boat Accident Lawyer Can Help You
We offer professional, compassionate representation to our clients, including boat accident victims. Your experienced attorney will work hard to seek compensation for you.
Case Investigation
An investigation is a crucial part of personal injury cases. The personal injury attorneys at Good Guys Injury Law talk to witnesses, gather statements taken at the scene, and investigate whether the boat operator complied with all Utah laws governing boat operation and safety.
Determining Accident Liability
Determining accident liability is another reason you need to trust our boat accident attorneys. Boaters must complete the required boat operator courses, not Utah residents or visitors.
Did the operator comply with the safe operation laws and ensure that everyone followed safety protocols? Was the driver under the influence? Did the driver follow the rules for boating and jet skis? Did the boat driver operate the boat in a reckless manner?
Please speak to our boat accident attorneys, not the insurance company.
Estimating Recoverable Damages
Every case is different, so your lawyer cannot give you the exact amount of compensation you may receive when you come in for your consultation. We will examine the facts, your injuries, property damage, lost wages, and future expenses.
We will estimate the recoverable damages before approaching the other side for a settlement or initiating a lawsuit.
Building a Personal Injury Claim
We look at the boat accident report and the laws that affect the accident you were involved in while on a boat. We use all our information and evidence to build a strong case so that you receive compensation for your damages and injuries.
Initiating a Lawsuit
The insurance company does not want to pay you full compensation for your injuries and property damage. An insurance company does not want to pay anything, so you need to speak to our Utah boat accident attorneys.
We will initiate a lawsuit and seek damages if we cannot reach a settlement.
Call Our Utah Boat Accident Lawyer at Good Guys Injury Law for an Initial Consultation Today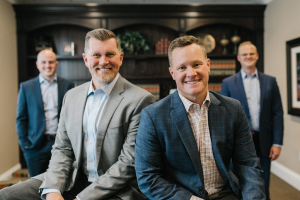 The caring attorneys at Good Guys Injury Law know you as more than just a claim number. We are professional, experienced attorneys who care about our clients and their injuries.
We provide personalized attention to every case and every client. Contact us today to learn how we can help you with your boating accident claim.