Utah Carbon Monoxide Poisoning Lawyer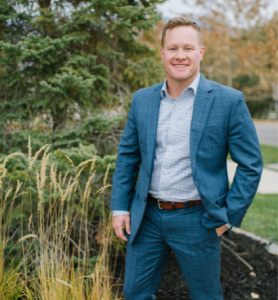 There are plenty of reasons why someone might feel sick, but if you fall ill because of carbon monoxide poisoning, you must figure out why. At Good Guys Injury Law, we have an experienced team of Utah carbon monoxide poisoning lawyers who can use their knowledge, dedication, and experience to provide you with the exceptional legal representation you deserve. Carbon monoxide poisoning can lead to brain injuries and cognitive difficulties. Our attorneys specialize in brain injury cases. We have served on the Brain Injury Alliance of Utah and work with the top brain injury medical professionals in the country.
Learn more about how a Utah carbon monoxide poisoning attorney from our team can represent you, and take the next step towards justice by scheduling a free case consultation with our compassionate Utah carbon monoxide lawyer.
How Your Utah Carbon Monoxide Poisoning Lawyer Can Help You With Your Case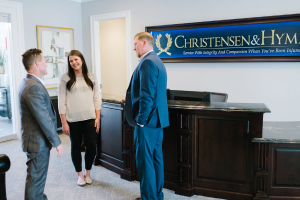 At Good Guys Injury Law, we understand the tremendous stress that CO poisoning can cause, and we will address the intricacies and challenges of your specific carbon monoxide poisoning case. Some of the ways we can help you after exposure to carbon monoxide include:
Providing Legal Advice and Representation for CO Poisoning Cases: You deserve to focus all of your attention on your medical recovery, but the legal aspect of your case still requires a lot of attention. We can provide legal advice and guidance as your case unfolds, ensuring you make the right decision for your interests.
Investigating Carbon Monoxide Incidents and Identifying Liable Parties: When someone suffers from carbon monoxide poisoning, we want to figure out why. Through a thorough investigation into the incident, we can determine where the CO came from and if someone else should be held responsible.
Assessing Damages and Seeking Compensation for Victims: We may be able to help you pursue compensation for CO poisoning as well. You should not be responsible for the financial fallout if the incident were not your fault.
Rely on the team from Good Guys Injury Law to help you. Contact our Utah carbon monoxide poisoning attorneys today for help with your carbon monoxide case.
Understanding Carbon Monoxide Poisoning
Carbon monoxide (CO) is a gas that's both colorless and odorless, making it incredibly challenging to detect. That's why many smoke detectors are also designed with built-in carbon monoxide detectors. If you inhale CO gas, it can cause significant health issues. Dangerous levels of carbon monoxide can even lead to brain damage.
CO molecules can bind to hemoglobin in your red blood cells so tightly that your red blood cells can no longer bind to oxygen. When your blood can no longer carry oxygen to the rest of your body, it severely threatens your health. This can result in the shutdown of cells, tissues, and internal organs, making carbon monoxide poisoning life-threatening.
Therefore, if carbon monoxide poisoning is suspected, seek medical care as quickly as possible.
Sources and Common Causes of Carbon Monoxide Exposure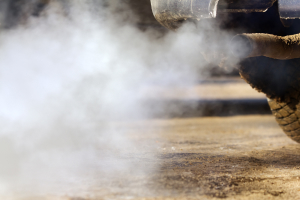 Carbon monoxide can come from plenty of sources, but some of the most common examples include:
Heating systems and HVAC units;
Water heaters in apartment complexes;
Vehicle exhaust pipes and combustion engines;
Gas appliances; and
Emergency and secondary generators. 
Even though carbon monoxide can be emitted from all of these potential sources, proper maintenance can reduce the risk of CO poisoning and brain injury. Suppose someone has to stand carbon monoxide poisoning. In that case, it is possible that a vehicle operator, landlord, maintenance company, or product manufacturer may have distributed a faulty appliance or failed to conduct routine maintenance.
Health Risks and Symptoms of Carbon Monoxide Poisoning
Carbon monoxide poisoning can lead to a wide range of symptoms. Some of these symptoms, such as nausea, dizziness, and headaches, can be relatively mild. On the other hand, continuous exposure to large amounts of carbon monoxide can lead to more serious symptoms, such as unconsciousness and death.
The severity of the symptoms will depend on the concentration of the carbon monoxide and how long someone is exposed to that carbon monoxide. Note that it is not unusual for symptoms of carbon monoxide poisoning to be mistaken for something else before CO poisoning is identified.
Legal Standards and Regulations Related to Carbon Monoxide Safety
Various legal standards and regulations have been implemented by the Occupational Safety and Health Administration (OSHA) related to carbon monoxide poisoning. The standards aim to prevent someone from being exposed to carbon monoxide. When these regulations are not adhered to, it can place people in harm's way.
The regulations can vary from industry to industry, so you shouldcontact a legal professionalwith any questions or concerns.
Building a Strong Utah Carbon Monoxide Poisoning Case
To build a strong case for Utah carbon monoxide poisoning, some of the steps that your lawyer will walk you through include the following:
Gathering Evidence, Including Medical Records and Expert Opinions: The initial step is to prove that you suffered carbon monoxide poisoning and have been seriously harmed. This may include gathering information related to your source of exposure, collecting your medical records, and working with experts who can interpret your medical records appropriately.
Interviewing Witnesses and Collecting Testimonies: During this phase, we will also interview witnesses and collect testimony from anyone involved. This could be important for establishing liability.
Documenting Damages and Financial Losses: We will need to prove that you have been somehow damaged. We will have to establish a justification for potential damages and financial losses, and we will work to maximize the compensation that you might receive.
Rely on our team to help you.
Establishing Negligence in Carbon Monoxide Poisoning Cases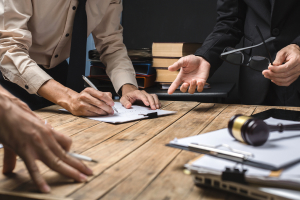 To establish negligence in a carbon monoxide poisoning case, we will need to prove several elements. They include the following:
We must show that the defendant owed you some duty of care.
We must prove that the defendant somehow deviated from that duty of care.
We will need to prove that you have been damaged in some form.
We will need to verify that the defendant's deviation from the best practices in the field directly caused your damages.
We can prove all of these elements. We can prove your case. 
When to File a Carbon Monoxide Poisoning Claim in Utah
It is crucial to take prompt action, as there is a four-year time limit to file a personal injury lawsuit in Utah. Reaching out to us to schedule a case consultation allows us to commence the investigation promptly, enabling us to swiftly determine the viability of your case and take appropriate legal action.
Damages in Utah Carbon Monoxide Poisoning Cases
Some of the damages that you might be entitled to in a Utah carbon monoxide poisoning case include:
Economic Damages
Economic damages refer to damages you have suffered that can be objectively proven. For instance, if you have medical expenses you incurred as a result of carbon monoxide poisoning in Salt Lake City, we may be able to pursue compensation for those medical bills. If you have missed paychecks due to your inability to work, we could ask for damages to replace your lost income.
Non-Economic Damages
Non-economic damages are damages that cannot be directly quantified but are still important. For example, if you have suffered pain, suffering, and emotional distress due to carbon monoxide poisoning, we can pursue compensation for your mental stress.
Contact Our Good Guys Injury Law Carbon Monoxide Poisoning Attorney for a Free Case Consultation Today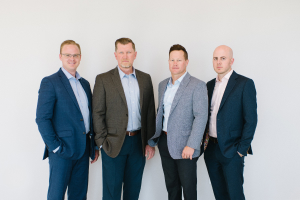 If you experience any symptoms of carbon monoxide poisoning, you need to reach out to a doctor as quickly as possible. You must make sure there is a plan in place for your medical recovery.
Then, give us a call to schedule a case consultation. At Good Guys Injury Law, we take immense pride in offering the legal representation you truly deserve. We will treat your case with the utmost care and compassion it requires while providing you with exceptional legal expertise.
Call us now to arrange a free case consultation.