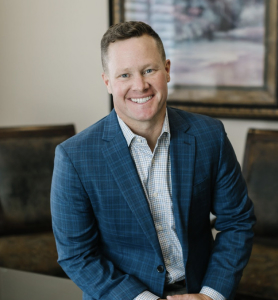 Many types of personal injuries occur in the West Jordan area. The injuries caused by someone else may leave victims with devastating injuries or result in the death of a loved one. Contact an experienced West Jordan personal injury lawyer to help you pursue a personal injury claim against the party or parties responsible for your injuries.
Experienced Representation from a West Jordan Personal Injury Lawyer for Your Case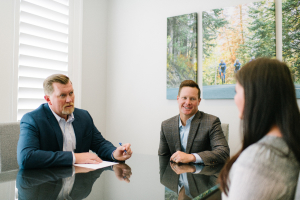 A. Initial Consultation and Case Evaluation 
The West Jordan personal injury lawyers at Good Guys Injury Law understand that you have any questions about pursuing a claim against the person or the entity who caused your injuries. Our practice provides legal services, including an initial free consultation and case evaluation.
The attorney listens to you explain what happened and determines if you have a personal injury case and deserve compensation.
B. Gathering Evidence and Investigation 
Your experienced personal injury lawyer gathers evidence from a variety of sources. Taking your statements and any evidence you have is only the first step. The attorney gets witness statements, police reports, and your medical records.
A part of the investigation conducted by your experienced personal injury lawyer includes visiting the accident scene, getting statements made by the at-fault party after the accident, any relevant information about the responsible party, and any other relevant details. The West Jordan UT lawyer may call in expert witnesses to further investigate the circumstances of the accident or other types of personal injury.
C. Negotiating with Insurance Companies 
Most personal injury claims are settled without going to court. Some victims of personal injuries are likely to think that representing themselves is the intelligent approach to getting the compensation they deserve. Taking this approach often proves to be a big mistake. Large legal firms and insurance companies often deny responsibility and want to lowball the personal injury claim victim or pay them nothing for their injuries.
Your West Jordan personal injury lawyer at Good Guys Injury Law knows the Utah statutes governing personal injuries. The attorney is a skilled negotiator who fights to protect the client's rights and get financial compensation for personal injury victims. Leave negotiating with insurance companies to your attorney while you recover from your injuries.
D. Filing a Lawsuit, if Necessary 
Most settlement negotiations end in a fair settlement, agreed upon by all the parties. Sometimes, negotiations fall through because the at-fault parties do not want to settle the claim or offer an unacceptable settlement amount.
Our personal injury attorneys do not shy away from filing a lawsuit and fighting for clients to receive a fair award, compensating them for the negligent, reckless, or intentional acts of another person or a responsible entity. We have experience protecting accident victims and filing a lawsuit, if necessary, when negotiations are unsuccessful.
E. Representing Clients in Court 
Personal injury accident victims need a skilled attorney to represent them in a personal injury lawsuit. The Good Guys Injury Law attorneys have experience going head-to-head with defendants, their attorneys, and insurance companies in court.
You need a knowledgeable lawyer who knows how to get the best possible results in all types of personal injury matters.
F. Settlement Negotiation and Mediation 
A settlement can be reached before the case goes to court. Our legal team works tirelessly to get the best possible resolution for every personal injury client.
Every personal injury claim is different. Complex injury cases may involve mediation to avoid having to go to court. Our legal team has proved their settlement negotiation skills and successfully got fair settlements for clients.
G. Providing Guidance and Support Throughout the Process
You are not alone in your journey after becoming a personal injury victim. You have the advantage of having a compassionate, understanding West Jordan lawyer to provide support and guidance.
Understanding our client's struggles is one reason many people will likely turn to us for legal representation when seeking compensation after a personal injury accident. We are consistently recognized for our success and hard work. Some accolades and awards include:
Nominated Best Law Firm – Utah's Best of State 
Awarded "Best Utah Personal Injury Law Firm" by U.S. News and Best Lawyers 
Named Top Personal Injury Attorneys by Super Lawyers 
Named Top Attorneys by Newsweek Magazine 
Client testimonials further demonstrate our commitment to supporting clients throughout the process of seeking recovery for their damages.
Types of Personal Injury Cases
Some personal injury lawyers handle certain personal injuries, such as car accidents or wrongful death. Good Guys Personal Injury Law is a personal injury law firm that provides representation for all types of personal injuries.
Car Accidents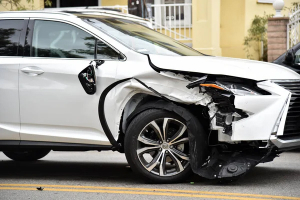 Car accidents cause thousands of injuries and many deaths yearly, including in Utah. The Utah Department of Public Safety indicates 320 fatalities on roadways in Utah in 2021. The number of fatalities that occurred in 2021 was the most significant number of fatalities since 2002. The Department of Public Safety also revealed that the number of "aggressive and speed-related" fatalities had increased in the same year.
Do not let an insurance company or the person responsible for your car accident injuries minimize or ignore the obligation to provide you with the financial compensation you deserve because of the other party's wrongful acts or negligence.
Slip and Fall Accidents
Slip and fall accidents may not seem serious until you become the victim of a slip and fall incident. There are likely more slip and fall injuries and fatalities than many people realize in the U.S.
The National Floor Safety Institute (NFSI) explains that there are more than one million visits to emergency rooms across the country because of slips and falls.
Some other facts about a slip and fall include:
It is the primary cause of lost days from work; 
Floors and flooring materials directly contribute to more than two million falls every year; 
Compensation and medical costs associated with employee slips and fall add up to billions of dollars every year; 
The American Trucking Industry lists falls as the top compensable injury in the industry; 
Falls occur in virtually all sectors of the manufacturing and service industries; and
The number of fall fatalities is divided equally among men and women. 
It would help to have an experienced personal injury lawyer representing you when you have a slip and fall injury. The injuries can lead to fractures, broken bones, internal injuries, or death.
Workplace Accidents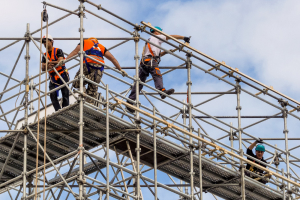 Falls account for many injuries in the workplace, but there are other causes of workplace injuries. One of the leading causes of workplace injuries that led to emergency room visits in 2020 was contact with equipment and objects.
The Centers for Disease Control and Prevention (CDC) also reports that there were 1.8 million workers treated in emergency rooms in 2020.
No matter what type of injury you experience in the workplace, you must contact an experienced personal injury attorney to pursue compensation for your injuries.
Medical Malpractice
Medical malpractice occurs when a medical professional commits an act or an omission of an act, which results in injuries or death. You do not have to be a surgical patient or have a serious ongoing medical condition for medical malpractice to occur in Utah.
Physicians, nurses, medical assistants, medical technicians, and specialists may be held liable when a patient suffers a malpractice injury. Common types of medical malpractice include failure to treat, providing the wrong treatment, medication errors, and pharmaceutical errors. Malpractice also occurs when medical professionals make anesthesia errors, birth injuries, and other mistakes.
You must prove the negligence committed by the medical professional. A skilled personal injury attorney with experience representing clients who are victims of malpractice can help you learn more about pursuing a compensation claim.
Product Liability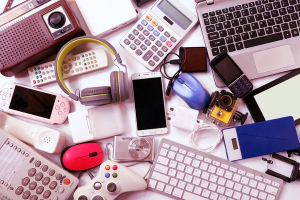 Consumers trust that when they purchase a product or use a product, it will work as it is intended to work. Defects in product manufacture, improper product storage at various facilities, or safety issues may lead to injuries or deaths.
Contacting an attorney knowledgeable in Utah's product liability laws can help you get compensated as an injured party who is a defective or unsafe product victim.
Proving Negligence in a West Jordan Personal Injury Case
You and your lawyer work together to prove that the person or the entity that harmed you behaved negligently and they are the at-fault party that caused your injuries and other losses.
Duty of Care
The at-fault party responsible for your injuries owed you a duty of reasonable care to avoid causing you harm or injury.
Breach of Duty
The party or parties breached the duty of care.
Causation
The responsible party's breach of care caused the accident that resulted in your injuries.
Damages
You must also prove that you suffered actual damages from the injuries, such as economic or non-economic damages.
Comparative Negligence in Utah
Personal injury law in Utah follows the modified comparative negligence concept. Comparative negligence statutes, under 78B-5-818 Comparative negligence, state that the fault of a person seeking recovery may not, by itself, bar that person from being awarded compensation.
Suppose the court determines that you are 20% at fault for the personal injury accident that caused your injuries. The court subtracts 20% of the amount that the court awards you as compensation for your injuries. So, if the court awards you $100,000, for example, you will receive $80,000.
Dealing With Insurance Companies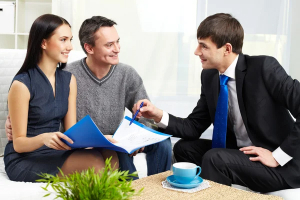 Insurance companies hope that you do not seek the services of a personal injury lawyer. The insurance companies are not your friends. They want to pay you the least compensation possible or nothing at all.
Insurance adjusters may tell you that you do not have a case, even though you suffered injuries. Do not listen to anyone from the other party's insurance company. Refer them to your experienced West Jordan personal injury lawyer.
The Statute of Limitations for a Personal Injury Claim in Utah
You need to file a claim with the Good Guys Injury Law as soon as possible after your personal injury. The statute of limitations is usually four years, except the medical malpractice statute of limitations is two years.
The statute of limitations does not mean you have that amount of time starting with the date you file a claim. The clock starts with the date of the injury. If you delay contacting a lawyer with expertise in personal injury, your case or your amount of compensation could suffer as a result. It takes time to investigate what happened, to gather evidence and documentation, and to negotiate a settlement.
Damages You Can Seek After a West Jordan Personal Injury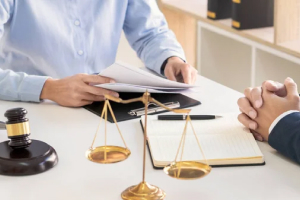 Economic Damages
Economic damages are your actual monetary losses. It includes your medical care, future medical expenses, property damages, lost wages, and funeral or burial costs for a loved one who dies after a personal injury accident.
The economic damages may also include the loss of future earning capacity.
Non-Economic Damages
Non-economic damages are non-monetary damages, such as pain and suffering, compensation for scarring or disfigurement, emotional distress, loss of enjoyment of life, loss of companionship if a loved one dies because of a personal injury, and the loss of consortium.
Punitive Damages
Punitive damages punish the defendant. It is not meant to compensate victims for their losses but as a deterrent and punishment.
Punitive damages are awarded if the defendant's actions are meant to cause harm, are criminally negligent, or are otherwise deemed worthy of punitive damages being awarded by a Utah court.
Talk to Our West Jordan Personal Injury Attorney at Good Guys Injury Law for an Initial Consultation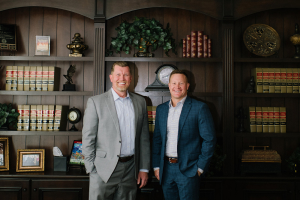 Speaking to our West Jordan personal injury lawyer is important if you want an experienced, dedicated attorney who fights to get a fair settlement for every client. We do not back down if we must file a personal injury case with the court.
Our personal injury lawyers have a reputation for being honest and trustworthy. We have expertise in personal injury law and work hard to get the best outcome in every case.
Contact us today to schedule your free consultation.