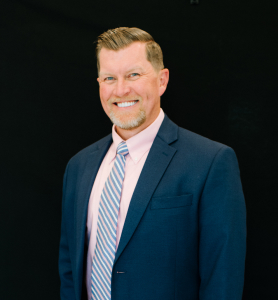 Incidents of personal injuries in the U.S. account for many injuries, disabilities, and fatalities. People involved in personal injuries that occurred because of someone else's negligence may feel that they have no recourse. Families of loved ones may feel that they have nowhere to turn to seek compensation after the loss of a loved one.
You are not alone when you put your trust in a reputable, experienced Layton personal injury lawyer at Good Guys Injury Law.
How a Lawyer Can Help Your Personal Injury Case in Layton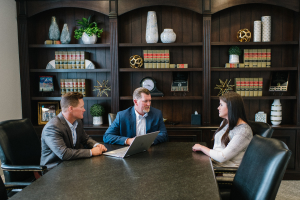 You deserve a personal injury attorney who genuinely cares about trying to get the maximum possible compensation for their clients. Our lawyer takes comprehensive steps to get compensation for grievous injuries or wrongful death caused by someone else. You need an attorney who goes beyond simply asking for a brief description of what happened and who can help you in many ways.
A. Initial Consultation and Case Evaluation 
The initial consultation allows you to speak with a veteran personal injury attorney face-to-face and provide information regarding the accident caused by another party. It allows you to describe the injuries you suffered or the wrongful death of your immediate family member who died because of another person's negligence.
A personal injury lawyer explains whether you likely have a personal injury claim and the options on how to proceed with the accident case.
B. Investigation and Gathering Evidence 
Investigating a personal injury requires that your legal counsel get information from a variety of sources. The attorney gathers evidence that helps to prove your claim against the other party. Examples of evidence include any documentation that you provide, police reports, witness statements, photos, and other relevant evidence.
C. Negotiation with Insurance Companies 
Insurance companies do not want to hear from lawyers. They want to deny liability or pay as little as possible in personal injury accidents. That is one reason the insurance company or attorney for the at-fault party may contact you. Do not talk to them.
Refer them to your personal injury lawyer at Good Guys Injury Law, where we know how to deal with insurance companies to get a fair settlement for clients.
D. Litigation and Courtroom Representation, if Necessary 
Most, but not all, cases are resolved by the negligent party agreeing to a settlement amount that fairly compensates you for your injuries. The attorney will provide the litigation to try to resolve the case in the best possible way, including providing courtroom representation, if necessary.
E. Guidance and Support Through the Legal Process 
Having a skilled, dedicated lawyer fighting to safeguard your rights and recover compensation for your personal injuries will likely relieve you of a huge burden. Many personal injury victims likely feel overwhelmed just at the thought of trying to fight for themselves because of an accident that occurred because of someone else's negligence.
The attorney representing you will explain the legal process as it applies to your personal injury accident. You will have the guidance and support you need throughout your case, from free consultation to resolving the personal injury claim.
Types of Personal Injury Accidents
Various types of accidents can result in personal injury claims. Laws protect injured people and the family of a person who lost their life because of a personal injury accident.
Car Accidents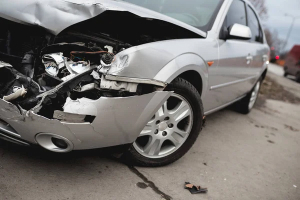 Car accidents are responsible for many accident claims across the country and in Utah. The Utah Highway Safety Office indicates 61,406 traffic crashes in the state in 2021. That number includes 18,220 crashes with injuries and 297 with fatalities.
Layton is the most populated city in Davis County, with many opportunities for car accidents. If you or a loved one were involved in a motor vehicle crash with another vehicle, or if you were a pedestrian who experienced an injury because of being hit by a car, contact our Layton personal injury lawyers, who provide personalized attention and have the experience needed to fight for clients to receive maximum compensation.
Slip and Fall Accidents
Slip and fall accidents can cause serious injury or fatality to anyone who slips and falls because of negligence committed by someone else. Personal injury law allows people to recover compensation for a slip and fall because of objects that obstruct a walkway or store aisle, food or drinks spilled on a retail store floor, spills in a warehouse or stockroom area, or other similar situations.
Turn to a law firm with lawyers who have experience in providing legal representation for victims of these types of accidents.
Medical Malpractice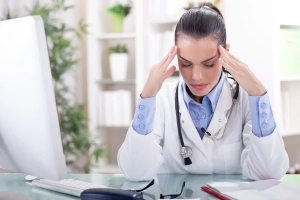 Experts refer to medical errors as a "serious public health concern." They also cite medical errors as a leading cause of death in the U.S. Incidents of medical malpractice pose a serious risk to the safety of patients, whether the malpractice occurs during a surgical procedure, at an emergency room, a clinic, or another facility.
Malpractice can occur because of actions not taken, which are called errors of omission, or because of errors of commission, which refers to the wrong action being taken to treat a patient. It does not matter whether it occurs because of the negligence of doctors, dentists, physical therapists, nurses, or other medical professionals.
You may have a medical malpractice claim, so you should consult a skilled Layton personal injury lawyer.
Product Liability
Defective products and defective parts cause many accidents and deaths. Consumers and companies that order products or parts from other companies expect that the products they use, the products they consume, or the equipment they work with are safe and effective. The author of a Forbes article reveals that 6,000 injuries and illnesses and 23 deaths resulted from product liability issues or defects in 2021.
Lawyers see manufacturing defects as one type of liability in personal injury cases. Another type of liability occurs when there are marketing defects. One example is when a retailer knows a defective product but fails to warn customers.
Design defects occur when there is an imperfection or flaw in the design of a product. Defective parts, sharp edges, or medical products that are always going to cause harm are examples of design defects.
Workplace Accidents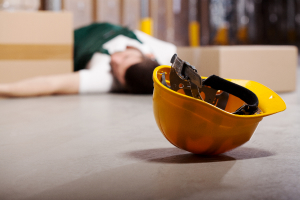 Workplace accidents result in millions of injuries and thousands of fatalities to U.S. workers every year. The U.S. Bureau of Labor Statistics reports the annual data, including the staggering 2021 statistics, which indicate that there were 2,607,900 total recordable nonfatal injuries and illnesses and 5,190 workplace fatalities. The number of workplace fatalities rose by 8.9 percent over the previous year.
If you suffered injuries at your workplace or if a loved one died because of unsafe workplace practices, work areas, or equipment, you need the legal services of a seasoned personal injury lawyer.
Modified Comparative Negligence Law in Utah
Utah's comparative negligence law, found in Utah Code 78B-5-818 Comparative negligence, explains how an injured party's recovery may be affected based on the extent to which the injured party may have contributed to their injury or harm.
A percentage of fault may be allocated to the parties, based on "for whom there is a factual and legal basis to allocate fault." A party with the least fault, for example, 30%, is eligible to claim compensation from the party or parties with a higher degree of fault.
If the party assigned 30% of the fault was involved in a two-car motor vehicle accident, the party could claim compensation from the party assigned 70% of the fault. The award would be lowered by 30%.
Statute of Limitations for Personal Injury Claim in Layton, Utah
The statute of limitations for personal injury claims in Utah is different for different types of claims. It is best to file the claim as soon as possible after the accident. It takes time to investigate a case, gather evidence, and determine the best strategy to get maximum compensation for clients.
The statute of limitations for many cases involving personal injury is two years. The Utah statute of limitations is three years "for a claim involving damage to personal property from an accident involving a motor vehicle as defined in Section 41-6a-102, including an accident involving a motor vehicle and bicycle, the action may be brought within four years." These variations are why you need to discuss the matter with your lawyer.
Types of Damages in Layton Personal Injury Cases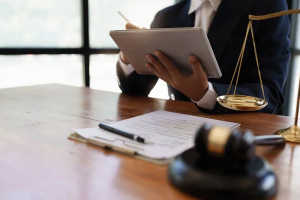 Victims of personal injury cases may be able to recover different types of damages.
Economic Damages
Economic damages are actual damages that you have because of the accident. It includes things like medical expenses, lost wages, property damage, and funeral expenses.
Non-Economic Damages
Non-economic damages refer to losses that are difficult to measure quantitatively, such as pain and suffering, disfigurement, and disability caused by personal injury.
Punitive Damages
Punitive damages are an award meant to punish the party or parties found to be at fault in personal injury cases. They also serve as a deterrent to keep the defendant or others from engaging in similar negligence.
Contact Our Personal Injury Lawyers at Good Guys Injury Law for a Case Evaluation Today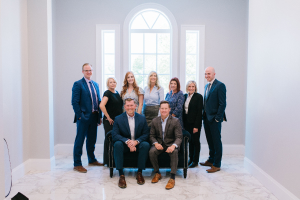 Contact us at the law office of Good Guys Injury Law and let a personal injury lawyer evaluate your case. We offer personalized attention and a free consultation to discuss your case.