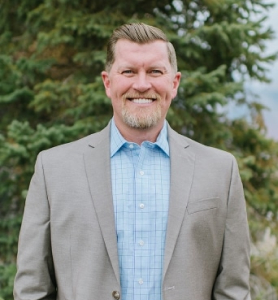 When you get behind the wheel of a car, you need to put safety at the top of the priority list every time. Unfortunately, there are situations where a motor vehicle accident can happen even if you take all the necessary precautions.
If you are involved in a car crash, you must seek medical treatment as quickly as possible.
Secure Legal Representation From Experienced Auto Accident Lawyers for Your Case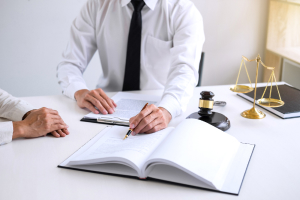 If an insurance company contacts you to offer a settlement, you may get tempted to take it. However, there is a strong likelihood that this differs from what your case is worth. Instead, you need to focus your full attention on your medical recovery, so let our auto accident attorneys Good Guys Injury Law handle the legal aspects of your case.
We will look at all facets of your collision, ensure that blame gets appropriately assigned, and seek compensation that can cover the cost of your property damage and medical bills. Reach out to us for a free case consultation.
Car Accident Statistics in Salt Lake City
Unfortunately, car accidents in Salt Lake City are far more common than many people realize. For example, in 2019 alone, 15 accidents involving fatalities occurred, and five involved a drunk driver.
In addition, 11 pedestrians were involved in fatal accidents, so it is evident that everyone has to use extreme caution when driving on the roads in the local area.
Salt Lake City Car Accident Laws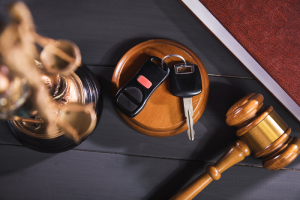 Various car accident laws, such as right-of-way, negligence, speed limits, and drunk driving laws, govern the roadways.
Some of Utah's most important laws related to auto accidents involve negligence.
How Utah's Negligence Laws Impact Accident Victims
Utah is a modified comparative negligence state for car accident cases. What this means is that blame is not all or nothing. A judge or jury could decide to assign partial blame to the car accident victim (plaintiff), which could reduce the size of your payout.
For example, if the judge decides that the accident was 25% your fault, then the ultimate size of your settlement reduces to 25%.
That is why you need to work with car accident lawyers who can help you maximize your car accident compensation. Rely on our car accident attorneys to help you.
Common Causes of Car Accidents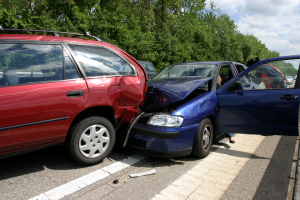 For many reasons, a car accident might happen in the Salt Lake City area. Some of the most common causes of car accidents in Utah include the following:
Speeding
Even though you might be in a hurry to get somewhere, you should not speed. Speed limit signs are posted for a reason, and if you rush, you significantly reduce the time you have to react to changing conditions on the road. Therefore, make sure you always stay under control and do not speed.
If you adhere to all speed limit signs, you can significantly reduce your chances of being involved in a car accident.
Driving While Distracted
Next, you should not drive while distracted. While almost everyone has their phone in their pocket, you must put it down when you get behind the wheel.
Keep your eyes on the road and your hands on the steering wheel. If you drive while distracted, you may not see a car pull out in front of you or notice a child crossing the street.
Distracted driving is a common cause of motor vehicle accidents.
Teenage Driving
Even though getting a driver's license is like a rite of passage for teenagers, teenagers are highly inexperienced drivers who are easily distracted. Therefore, it is not unusual for teenagers to be involved in motor vehicle accidents.
If you are a parent, consider driving with your child before letting him drive alone. That way, you can feel safe, knowing that your child has more experience behind the wheel.
Weekend Traffic
If you have ever driven on the weekend, you understand how busy it can be in the local area. While traffic patterns are more predictable during the week, they can be highly unpredictable during the weekend. There may be a concert taking place, or there's a sporting event nearby.
All of this can contribute to motor vehicle accidents, so use caution on the roads during the weekend.
Not Wearing Seatbelts
Finally, you must wear your seatbelt whenever you get behind the wheel. Your seatbelt can significantly reduce your chances of serious injury in a motor vehicle accident and even save your life.
When you take your car to the shop, ensure the seatbelts work properly. Then, if you are in a car with other people, wait to start the car until everyone has their seatbelt fastened.
Common Injuries in an Auto Accident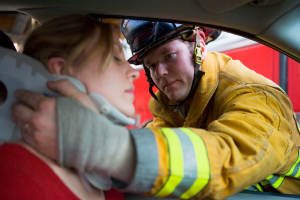 If you are involved in a motor vehicle accident, there are a variety of injuries that you might suffer.
Even a relatively minor car accident can result in serious injuries, and some of the most common injuries you might suffer in a motor vehicle collision include the following:
Lacerations: A laceration is a cut or a scrape. If the glass shatters when you are involved in a motor vehicle accident, it could cut you, leading to serious injuries.
Head Injury: You may also suffer a head injury and a motor vehicle accident if you strike your head on the steering wheel, window, or dashboard. There is also a chance that you might suffer a severe head injury, such as a skull fracture or a brain bleed.
Bone Fracture: Plenty of people suffer bone fractures in motor vehicle accidents. For example, you may suffer a wrist fracture, rib fracture, or femur fracture. Some bone fractures could require surgery.
Knee Injury: A knee injury is prevalent in a motor vehicle accident. Precisely, you might strike your knee on the dashboard, leading to an injury of the posterior cruciate ligament (PCL).
These are just a few injuries you might suffer in an auto accident. You might not realize you have gotten hurt, so you should always schedule an appointment with your doctor after a motor vehicle collision.
The Claims Process for Car Accidents in Salt Lake City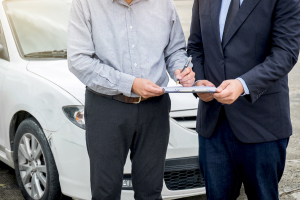 If you are interested in filing a claim for a car accident that you have experienced in Salt Lake City, there are several steps you need to follow. They include:
Report the Accident to the Police and Your Insurance Company
No matter how minor the accident, you need to report the accident to the police. That means you need to dial 911 and ask first responders to come to the scene. If you do not ask the authorities to go to the scene, there will not be a paper trail from the accident, and it will be like it never even happened.
You need to ask for a copy of the report once the police finish, and you need to share that report with your insurance company.
Gather Evidence
Next, you need to collect evidence after the accident. If you can get out of the car safely, use your phone to take pictures and videos of the scene.
We can refer to the pictures and videos to support our side of the story if there is any debate regarding assigning the blame following the accident.
Seek Medical Attention if Necessary
You always need to seek medical care following a motor vehicle accident. You may go to the emergency room for a full evaluation, but do not forget to schedule an appointment with your primary care doctor.
It will be best to ensure none of your injuries are overlooked. Then, remember to ask for a copy of your medical records. You might need that information to file a claim and support the assertion that your injuries stem directly from your motor vehicle accident.
File a Claim With the Insurance Company
You should file a claim with the insurance company. If the accident was not your fault, the insurance policy held by the other driver should cover the cost of your medical bills and property damage up to the limit of their liability.
Negotiate a Settlement
You will still receive the full amount even if there is a liability limit. The insurance company will offer you a settlement, and you need to work with a car accident attorney from Good Guys Injury Law who can ensure the settlement offer is fair.
File a Lawsuit
Suppose you need more money from the insurance company to cover your medical expenses and property damage. In that case, you must file a lawsuit against the insurance company, the other driver, or both parties to get the compensation you deserve. We can help you make that happen.
Statute of Limitations for Car Accidents in Salt Lake City
You need to file a claim as quickly as possible because a statute of limitations will be attached to your car accident.
In Salt Lake City, you have four years from the accident date to file a personal injury or a car accident claim. While this might sound like a long time, it will disappear quickly and takes time to conduct a full investigation. That is why you need to contact us immediately following your accident.
Get Compensated for Your Salt Lake City Auto Collision
If the accident was not your fault, you should not be responsible for the financial bills stemming from the accident.
At Good Guys Injury Law, we can file a personal injury lawsuit on your behalf, and we can help you recover compensation for a variety of damages, including the following:
Any medical expenses that the insurance company might not cover.
Any medical costs you might incur in the future due to your injuries.
Any property damage that the insurance company might not cover.
Potential lost income if you are hurt and unable to return to work.
Pain and suffering if you have experienced significant emotional distress following your accident.
Punitive damages if the circumstances of the accident were particularly egregious.
Only settle for what your case is worth. Count on our car accident attorney at Good Guys Injury Law to help you.
Contact Good Guys Injury Law to Schedule a Free Consultation With an Experienced Salt Lake City Car Accident Lawyer
If you get involved in a car accident in Utah, seek medical care as quickly as possible.
Contact Good Guys Injury Law to schedule a free consultation. We want to protect your rights, so let us help you recover all compensation to which you are entitled.