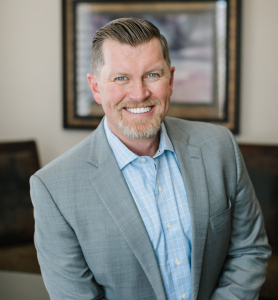 Catastrophic injuries occur in many motor vehicle accidents, workplace accidents, and other settings. Our knowledgeable Utah amputation injury attorney has the experience to help you with a personal injury claim.
Choose Our Experienced Utah Amputation Injury Lawyer to Defend Your Case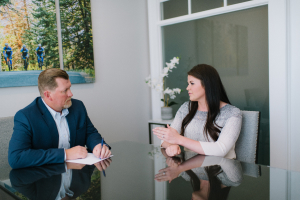 A. Initial Consultation and Case Evaluation 
Contacting an experienced Utah catastrophic injury lawyer is important so you can pursue compensation against the party or parties responsible for your catastrophic injuries, including amputation. Good Guys Injury Law attorneys understand the complex nature of amputation injuries and their effect on our clients' lives.
We offer our services on a contingency fee basis, free initial consultation, and case evaluation. Scheduling a consultation allows us to discuss the specifics of your injury, including how the catastrophic injuries occurred.
B. Gathering Evidence and Investigating the Accident
Gathering evidence to support your personal injury claim, including limb amputation, is essential for a personal injury case involving accident victims. Your personal injury attorney conducts a thorough investigation to help you recover the maximum possible compensation for your catastrophic injuries caused by someone else.
Your amputation lawyer visits the scene where the accident took place, gets witness statements, and gathers police reports or other reports that help to prove your catastrophic injury case. The attorney will likely contact expert witnesses such as accident reconstruction professionals, experts with specialized knowledge of machinery or the equipment that led to your amputation.
These steps are the building blocks for proving that the accident occurred because of someone else's negligence.
C. Determining Liability and Potential Damages 
It would help if you establish liability for a catastrophic personal injury case. Our personal injury lawyers know how to demonstrate that the negligence of another party or parties caused your amputation and other catastrophic injuries.
Proving that the at-fault party is negligent requires several steps, which include:
The party owed you a duty of reasonable care to keep you safe from harm; 
The party or parties violated that duty in a manner that a reasonable person would not have done; 
The catastrophic injury would not have occurred but for the breach of duty of care; and 
You suffered damages from the injury, which includes medical expenses and lost income. 
Determining the potential damages depends on the specific details and facts of the case. Your lawyer will discuss potential damages with you.
The skilled injury lawyers at Good Guys Injury Law have a reputation for success in reaching settlements and verdicts for their personal injury clients.
D. Negotiating with Insurance Companies 
Injury victims may have a lifetime of medical expenses after a catastrophic injury, such as amputating one or more limbs. The emotional pain and suffering and the other devastating effects of the injury will likely continue throughout the lifetime of the injured victim.
It would be best to have a skilled personal injury lawyer with expertise to protect the rights of amputation injury clients and fight for maximum compensation. Trust in our personal injury attorneys to recover compensation for you.
E. Pursuing Legal Action if Necessary 
Settlement negotiations are only sometimes successful, so your attorney may have to file a personal injury lawsuit. Our personal injury lawyers have the extensive experience and skill to fight to ensure we seek maximum compensation in catastrophic injury cases.
If we pursue legal action, we ensure that the court understands your physical pain, mental anguish, and the complex nature of your injuries. We make sure that the court knows how your injuries affect your life and the lives of your family members. Our lawyers ensure you are treated fairly and that the responsible party is held liable in your case.
Causes of Amputation Injuries
Amputation injuries occur from a variety of causes.
Work-Related Accidents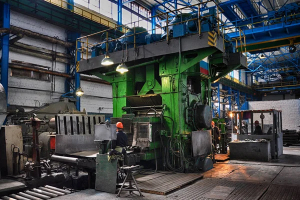 The U.S. Department of Labor Statistics (BLS) reveals that 58% of work-related amputations in 2018 occurred because of machinery. Parts and materials accounted for 15% of the work-related amputations that year. Instruments, tools, and equipment caused 7% of the amputations.
An employer's insurance must cover accidents, including catastrophic injuries, that occur in the workplace. You may qualify for workers' compensation benefits after your injury. Your personal injury lawyer will pursue all types of compensation for your limb amputation and other injuries.
Motor Vehicle Accidents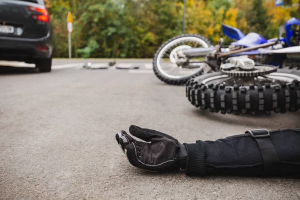 Motor vehicle accidents often result in life-altering injuries. Personal injury victims may suffer crush injuries to limbs, resulting in the need to amputate one or more limbs. Many other situations may occur that lead to amputation during or after a motor vehicle accident.
You may be entitled to compensation in a personal injury claim if you suffered injuries because of the negligent actions of another party that resulted in a motor vehicle accident.
Medical Malpractice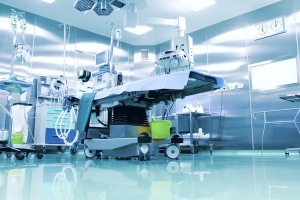 Surgical errors sometimes result in the amputation of limbs or the wrong limb. Negligence in medical procedures, failure to diagnose, and misdiagnosis are examples of medical malpractice negligence.
Physicians, physician assistants, nurses, and other medical professionals may be held liable in personal injury cases involving catastrophic injuries, such as amputations.
Defective Products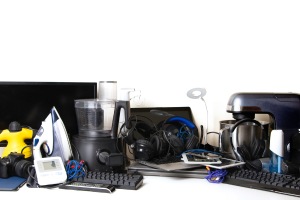 Defective products that malfunction may cause severe injuries, including amputation. Faulty appliances or home equipment, medical gadgets, and flawed toys may have defects that result in catastrophic injuries, including the amputation of limbs.
The experienced attorneys at Good Guys Personal Injury Law know how to prosecute cases that are related to defective products.
Types of Amputation Injuries
Traumatic Amputations
The results of a study that included 216 patients who were amputees concluded that trauma was the most common cause of amputations. The researchers also noted that similar studies show that trauma is the primary cause of all amputation injuries.
Traumatic injuries resulting from amputations take a physical and emotional toll on victims and their loved ones. Turn to the personal injury attorneys with experience representing clients with traumatic brain injuries, catastrophic workplace injuries, and traumatic amputations.
Surgical Amputations
Surgeons sometimes act with negligence when they surgically amputate a limb. Negligence occurs when the surgeon does not explore all other options or acts hastily in performing the amputation.
Surgical errors also occur that cause amputations.
Partial Amputations
Advancements in science and medicine sometimes result in limbs being able to be reattached and having some function. A partial amputation leaves some soft tissue connection.
The extremity may or may not be able to be reattached, depending upon the severity of the injury. Critical care management is important for victims of total and partial amputations.
Process of Filing a Personal Injury Claim in Utah
Seeking medical treatment is the first step in the process of a personal injury claim. Documenting all medical visits and treatments, including lab tests and diagnostic procedures, is important.
Personal injury victims are likely to want to leave the process of filing a Utah personal injury claim to their personal injury lawyer. The lawyer sends a demand letter to the insurance company of the at-fault party after gathering evidence and determining that there is a valid personal injury claim.
The insurance companies often respond with a lowball settlement offer or deny any responsibility. The parties usually successfully negotiate a fair settlement for the victim's injuries.
The parties can settle a case until the trial date if the plaintiff's attorney files a personal injury lawsuit.
Comparative Negligence in Utah
Utah follows a modified comparative negligence concept or process. Utah Code 78B-5-818 Comparative negligence indicates that an award in a personal injury case may be reduced by the degree of fault the injury victim has for the accident.
Did you have some fault in the motor vehicle accident that caused your injuries? Did you fail to follow safety equipment standards when the equipment caused your amputation? The court will likely hold you partially responsible during the court proceedings.
Perhaps you are 25% at fault for the personal injury situation. The court will reduce your award by 25%.
Statute of Limitations for Filing a Personal Injury Claim in Utah
In most cases, you have four years to file a personal injury lawsuit in Utah. There is a two-year statute of limitations for filing a medical malpractice claim.
The time starts from the accident date, not when you file a claim.
Workers' Compensation Benefits for Work-Related Amputations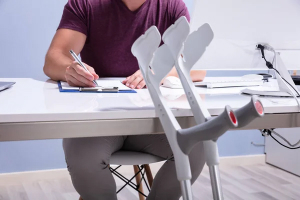 You may qualify for workers' compensation benefits after a work-related injury that caused an amputation. An employer's insurance must cover accidents, including catastrophic injuries, that occur in the workplace.
Speak to your personal injury attorney for information on filing for workers' compensation. You can also read information about workers' compensation and how Utah residents file a workers' compensation claim.
Potential Damages Available for Amputation Injury Victims
Amputation injury victims may be eligible for a variety of potential damages. The injuries from an amputation are likely to be significant for victims. Some damages available for amputation injury victims include:
Emergency room and hospital expenses; 
Current and long-term medical expenses; 
Rehabilitation and therapy costs; 
Medical supplies and services provided for the home; 
Lost wages and loss of earning capacity;
Disfigurement; and
Emotional and mental anguish. 
The types of damages and the amount of compensation for the damages vary among different personal injury cases.
Schedule a Free Consultation With Our Utah Amputation Injury Attorney at Good Guys Injury Law Today
The statute of limitations begins with the date of the amputation injury, not when you meet with an attorney to pursue a personal injury claim. You must contact us to schedule a free consultation so your injury attorney can build your case.
We provide legal representation on a contingency basis. Contact us today for your free consultation and case evaluation.