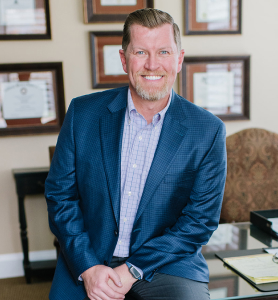 West Valley City residents need to know that they have an experienced, dedicated personal injury law firm with values fighting for them when injured and need a personal injury attorney.
How a West Valley City Personal Injury Lawyer Can Help You With Your Case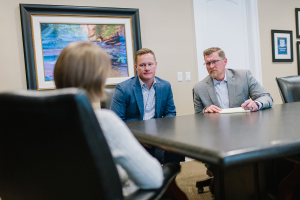 A. Initial Consultation and Case Evaluation 
The first step towards getting the compensation that you may be eligible to receive, and to pursue the highest settlement possible, is to have an initial consultation and case evaluation. A personal injury lawyer meets with you and determines if you have a valid claim.
Your personal injury attorney listens as you describe what happened and how you suffered your personal injuries that occurred because of negligence or intentional acts committed by someone else. We have the best personal injury lawyers because we have the skill, experience, and compassion to help our clients get the compensation they deserve for their injuries.
B. Investigation and Evidence Gathering 
In every personal injury case, performing an investigation and gathering evidence are important steps. The average person most likely does not have the expertise to know what evidence is needed, how to obtain the evidence needed to settle their claim or to take their case to court if necessary.
Performing an investigation and collecting evidence are steps that you will likely want to leave to an attorney with experience with every type of personal injury claim in Utah, including in West Valley City, UT. Our attorneys work hard to make sure that the responsible parties are held liable and that you get monetary compensation for your injuries or, if you are eligible, after the wrongful death of your loved one.
C. Communication with Insurance Companies and Opposing Parties 
Does communicating with insurance adjusters and opposing parties seem daunting to you? Do you believe that you will receive a larger settlement if you have legal representation from an experienced attorney?
The results of an online poll by the Insurance Research Council (IRC) indicate that many consumers contact an attorney after becoming personal injury accident victims because they believe they cannot navigate the personal injury claim without legal representation.
D. Negotiation for Fair Settlements 
The IRC online poll respondents who were personal injury victims revealed their beliefs about negotiating a settlement. One common reason for hiring a lawyer was wanting to get the highest possible settlement.
The Good Guys Injury Law attorneys have the expertise to negotiate effectively with insurance companies and opposing parties to get justice and financial compensation for their clients.
E. Court Representation and Litigation, if Necessary 
Most claims involving personal injuries are settled without going to court. The parties agree on a settlement amount and avoid court proceedings. Do not worry if your West Valley personal injury attorney tells you that the other party refused to settle your claim. Our legal team has the proficiency and expertise to take any type of personal injury case to court. Our Settlements & Verdicts page provides a partial list of our cases that demonstrates our success.
We do not fear litigation if we are unable to get the at-fault party or their insurance company to agree to a settlement. The attorney providing your legal representation gives you the same personalized attention and keeps you informed of every step as the case goes through the litigation process.
Common Types of Personal Injury Cases We Handle in West Valley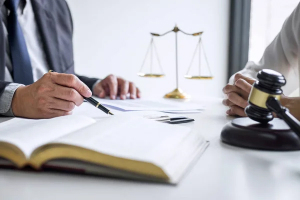 Some Utah personal injury lawyers may focus their practice areas on limited types of personal injury cases. Our law firm represents clients with all types of personal injury claims in the West Valley City area.
Car Accidents
The Utah Highway Safety Office provides the annual Utah Crash Summary Crash Statistics. The data provides information on the total number of crashes, car accidents with injuries, and car accidents with fatalities. It also provides information on the total number of people who suffered injuries and the number of people who died from their injuries.
The 2021 statistics show that 26,437 people experienced injuries, and 332 died in Utah car crashes. The West Valley area statistics alone, provided by City-Data, indicate that the area had 14 vehicles involved in fatal accidents and ten fatalities in those 2021 car accidents.
Negligence is often the cause of car accidents. The attorneys at Good Guys Injury Law understand the injuries that you or a loved one suffered in a car crash because of someone else's negligence.
People who are injured through no fault deserve compensation from the responsible party. Your personal injury lawyer will not stop seeking maximum compensation for your car accident.
Slip and Fall Accidents
The National Safety Council reveals that falls are one of the top three causes of preventable injuries. The 2021 statistics indicate that 20 percent of the 224,935 deaths that occurred from preventable injuries were from falls.
The State of Utah has a high rate of falls. The Utah Public Health Indicator Based Information System (IBIS) indicates that between 2016 and 2020, the fall-related in-patient hospital charges for all ages totaled $1.28 billion.
The owners of stores, shops, and other businesses must keep their premises safe for customers and clients. Workers of these businesses and other industries, such as construction and factory workers, have a right to expect a safe working environment.
Are you the victim of a slip-and-fall injury? Do not allow businesses or employers to downplay your injuries or offer minimal compensation.
Contact a trusted legal team who knows how to get compensation for slip and fall victims. Good Guys Injury Law offers a free consultation for fall victims.
Medical Malpractice
Medical malpractice situations are complex, so you need a Utah personal injury lawyer with experience obtaining compensation for victims of negligent medical providers. Hospitals and other medical facilities often have a team of lawyers waiting to defend the medical provider who acted negligently or who failed to act, which caused your personal injury.
Perhaps you are not sure whether your situation qualifies as malpractice under Utah law. Your West Valley City attorney at Good Guys Injury Law listens as you describe your situation and determines whether you have a medical malpractice claim.
Common types of medical malpractice include:
Misdiagnosis or failure to diagnose;
Failure to treat or failure to provide follow-up care;
Medication errors;
Birth injuries; 
Surgical errors; and
Anesthesia errors.
This list is not exclusive and does not include all types of malpractice. Contact us if you believe that you are a medical malpractice victim.
Workplace Accidents
The U.S. Occupational Safety and Health Administration (OSHA) is the federal agency that ensures "safe and healthful working conditions for workers." The agency sets and enforces standards and provides training, education, and outreach.
Some employers do not comply with OSHA standards, whether intentionally or negligently, failing to obey federal laws. The result is that many people become victims of workplace accidents. Statistics indicate that the 5,190 workplace fatalities that occurred in 2021 were an 8.9 percent increase in work-related fatal injuries compared to 2020.
Do not be afraid to seek the compensation that you deserve after suffering an on-the-job injury. Discuss the circumstances surrounding your injury with one of our compassionate attorneys who protect the rights of injured victims of workplace accidents.
Product Liability
Consumers trust that manufacturers provide safe products for their consumption, household, personal, and professional use. There are many recalls of products every year.
Most people are familiar with food recalls because of pathogens or undeclared allergens. Manufacturers recall motor vehicles because of defects or safety issues. Toys, baby products, commercial vehicles, or vehicle parts are sometimes recalled because of safety concerns.
Manufacturers, distributors, retailers, parts suppliers, and others may be held answerable in a product liability claim.
Wrongful Death Cases
Wrongful death lawsuits are civil procedures. Some ways that a wrongful death in Utah may occur include:
Car or truck accident;
Medical malpractice;
Motorcycle accident;
Bicycle or pedestrian accident;
Workplace accident;
Premises liability; and
Nursing home abuse or neglect.
Utah law allows only certain heirs of the deceased or a personal representative to file the claim. Examples may include surviving spouses, adult children, stepchildren, parents, or anyone financially dependent upon the deceased person.
Compensation may include the cost of funeral and burial expenses, medical bills, loss of companionship, loss of love and support, lost wages, pain, and suffering.
Proving Negligence in Personal Injury Cases
One of the first steps you should take after a personal injury is to seek medical treatment immediately. Personal injury law considers that you may not realize that you are injured immediately after the accident. Getting medical treatment after a personal injury helps to protect your personal injury claim and your health.
An adept personal injury lawyer can prove negligence in a personal injury claim. When someone owes you a duty of care and breaches that duty, and he was negligent under Utah law, your attorney will work to prove that you suffered damages, including economic and non-economic damages.
Statute of Limitations for Personal Injury Lawsuits in West Valley
Each type of personal injury has its own statute of limitations. You need to file the injury claim immediately because it takes time to build your case, negotiate a settlement, and file a claim with the court if necessary.
Speak to your West Valley City personal injury lawyer to learn the statute of limitations for your specific personal injury case.
Maximizing Compensation in Personal Injury Cases
Accident victims often believe that they will receive a larger settlement or award in court if an experienced attorney represents them. Our personal injury lawyers know how to maximize compensation in personal injury cases.
Economic Damages
Economic damages compensate victims for their actual damages after a personal injury. The economic damages awarded may vary from one case to the next but often include compensation for medical bills, future medical expenses, lost wages, loss of earning capacity, and property damage.
Non-Economic Damages
Non-economic damages are the compensation that your lawyer demands from the party who caused your injuries.
Some examples of non-economic damages awarded after a car or truck accident, a motorcycle or bicycle accident, medical malpractice, or wrongful death. They include pain and suffering, emotional anguish, and loss of enjoyment of life. Personal injury victims may also be awarded non-economic damages for the loss of companionship and loss of consortium.
Punitive Damages
Punitive damages punish the person or entity responsible for personal injury lawsuits. It also serves as a deterrent against future negligent acts.
Utah law indicates that punitive damages may be awarded when the plaintiff proves the defendant's conduct:
Was willful or malicious; 
Was intentionally fraudulent; or 
Manifested a knowing and reckless indifference toward, and a disregard for, the rights of others, including the plaintiff. 
Schedule a Case Evaluation With Our West Valley Personal Injury Lawyer at Good Guys Injury Law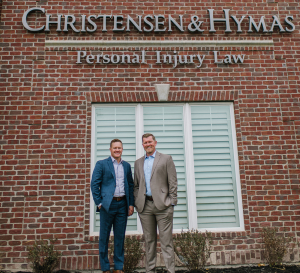 The personal injury lawyer at Good Guys Injury Law listens to every client and cares about every client. You are not just another number at our law firm. We provide personalized attention for every client.
We have a proven record of success, demonstrated by some of our settlements and verdicts. Our law firm has many honors and awards.
Contact us today to schedule a free consultation and case evaluation with our West Valley personal injury lawyer.
Frequently Asked Questions About Personal Injury
What is the process of a personal injury lawsuit?
The process starts when you contact a trusted attorney at Good Guys Injury Law to schedule a free consultation and case evaluation. The attorney listens to your personal injury accident details and determines if you have a claim.
Your lawyer investigates and gathers documentation and evidence to support a claim. Your West Valley City attorney makes a demand for compensation and negotiates a settlement with the other party's insurance company or lawyer.
Negotiations are not always successful. The attorney will file a personal injury lawsuit with the court within the timeframe of the statute of limitations.
Can I file a personal injury claim on behalf of a loved one?
Certain heirs or a personal representative may file a wrongful death claim on behalf of a deceased loved one. A parent, spouse, adult child, or representative may be able to file a personal injury claim on behalf of a loved one.
Get in touch with a personal injury lawyer about filing a claim on behalf of a family member who can no longer speak for themselves because they are incapacitated after experiencing a devastating personal injury.
What if the insurance company denies my claim?
Insurance companies reject claims for a variety of reasons. Turning to a skilled, experienced personal injury attorney who protects your rights is likely to be the best option for getting compensation for your claim. Let your attorney deal with the insurance companies.