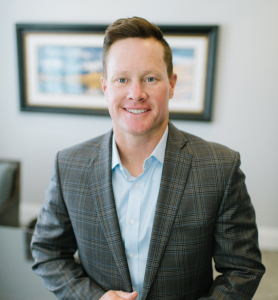 The issue of voyeurism and the misuse of hidden cameras has become a growing concern in our society. Many people find themselves violated, with their privacy invaded, leading to significant emotional and psychological distress. On the other side of the spectrum, some individuals might find themselves wrongfully accused of such actions. That's where Good Guys Injury Law steps in – we're a dedicated law firm in Utah, passionately fighting for justice and helping our clients navigate the intricate web of voyeurism and hidden camera laws.
People in Utah have a reasonable expectation of privacy, and if that expectation is violated, someone could face voyeurism charges. Regardless of whether you are charged with a second-degree felony, a third-degree felony, or a class B misdemeanor, you need a robust defense. We can provide that for you.
Take a look at our services below, and schedule a consultation with our sex crime attorney today.
Choose an Experienced Voyeurism and Hidden Cameras Lawyer in Utah
When facing charges or dealing with violations related to voyeurism or hidden cameras, the right legal guidance can make all the difference. Having a seasoned attorney by your side can be the key to navigating these situations successfully. At Good Guys Injury Law, we offer the following:
A. Legal Representation for Defendants: Our attorneys are well-versed in defending those wrongly accused. We meticulously examine the evidence, ensuring that every client gets a fair trial.
B. Advising Clients on Legal Rights and Options: Knowledge is power. We make sure our clients understand their rights, laying out all the potential avenues available to them.
C. Crafting Strong Defense Strategies: Every case is unique, and we approach each with a tailored strategy designed to yield the best results.
D. Negotiating Plea Deals or Reduced Charges: Sometimes, a plea deal can be the best course of action. We're skilled in negotiating favorable terms for our clients.
E. Representing Clients in Court: Courtroom battles can be daunting. We're right by your side, passionately advocating for your rights.
F. Providing Guidance on Privacy Compliance: Preventing a problem is always better than solving one. We offer counsel on adhering to privacy laws, helping avoid future issues.
In this ever-evolving landscape of technology and privacy rights, having an advocate who understands the nuances of the law is paramount. We at Good Guys Injury Law are here to help guide you through every step of the process. Reach out to us today to schedule a consultation.
What You Need To Know About Voyeurism and Hidden Cameras
Voyeurism, at its core, is the act of spying on someone, typically for personal pleasure. It takes place without the knowledge or consent of the other person. With technological advancements, voyeurism has evolved, becoming more stealthy and invasive. Hidden cameras, often discreetly placed, can capture private moments without the individual's awareness. Such privacy invasions are distressing for the victims and a violation of Utah's strict laws.
In Utah, both voyeurism and the misuse of hidden cameras are taken very seriously. The state has stringent laws to protect its citizens' rights and privacy. Being found guilty of these offenses can have severe repercussions, ranging from hefty fines to imprisonment.
However, with every law, there are specifics and nuances that one needs to understand. The definitions of prohibited acts and penalties differ between voyeurism and hidden camera misuse. For this reason, it's essential to differentiate and be informed about both.
Voyeurism Laws in Utah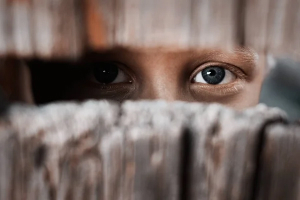 Understanding Utah's voyeurism laws requires a deep dive into what actions are considered illegal and how offenses are classified.
Prohibited Acts and Offenses
1. Unauthorized Recording or Observation of Private Activities: In Utah, it's illegal to secretly record or observe someone in a private setting without their consent. This includes instances where someone might be changing clothes or is in a situation where they expect privacy.
2. Invasion of Privacy: It's not just about cameras; even peeking into someone's window or spying on them can be considered voyeurism if done without consent.
Classification of Voyeurism Offenses
1. Misdemeanor Voyeurism: This is the basic level of voyeurism offense, usually charged when someone is caught spying or recording for the first time.
2. Felony Aggravated Voyeurism: This charge is more severe. It's typically brought up if the person has prior voyeurism convictions or if the act was particularly invasive.
Penalties for Voyeurism Convictions
1. Fines: The fines for voyeurism can be steep, depending on the severity of the act and any previous convictions.
2. Imprisonment: Jail time is a real possibility for those found guilty. The length of imprisonment can vary based on the offense classification.
3. Registration as a Sex Offender: For some voyeurism convictions, the offender may be required to register as a sex offender. This could have long-lasting impacts on one's life.
4. Examples of Voyeurism Cases and Precedents: There have been various cases in Utah that set precedents for how voyeurism cases are handled. Studying these can give insights into potential outcomes for similar situations. Talk to our team to learn more about specific examples.
Hidden Cameras Laws in Utah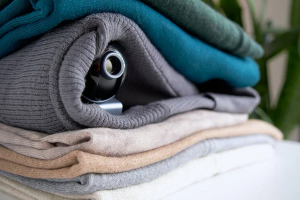 The state of Utah places significant emphasis on the importance of an individual's right to privacy, especially in spaces where one would reasonably expect privacy. However, these rights are balanced against certain circumstances where the use of surveillance, such as hidden cameras, might be deemed necessary or appropriate. Understanding the specifics of Utah's laws can help individuals and businesses navigate the intricate landscape of privacy and surveillance.
The prevalence of hidden cameras has increased in both public and private spaces because of available new technology. Whether it's for security, monitoring, or other legitimate reasons, the laws aim to ensure that such surveillance does not infringe on personal rights. In Utah, while some uses of hidden cameras are permissible, there are clear boundaries on where and how they can be used without consent.
There are both civil and criminal penalties for violations of these laws. It's crucial for anyone considering the use of such devices, or those who believe they've been unlawfully surveilled, to be well-informed about their rights and responsibilities. Ensuring adherence to these laws not only safeguards personal privacy but also ensures that valid surveillance efforts are protected and upheld.
Use of Hidden Cameras and Privacy Violations: Hidden cameras can be tools for security, but they can also be misused. Placing in private spaces without consent can violate personal privacy, leading to legal repercussions.
It is crucial to understand what the laws are and what the penalties for violating them might be. Remember that you should reach out to an attorney as soon as possible if you are facing accusations. The sooner we get involved, the stronger our defense will be.
Legal Requirements for Using Hidden Cameras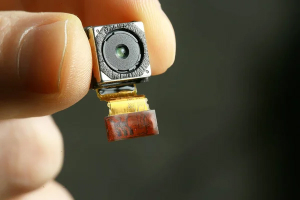 1. Consent and Notice: If you're planning to install a hidden camera, especially in shared spaces, you need the consent of everyone being recorded. Oftentimes, a clear notice about the surveillance can suffice.
2. Public vs. Private Spaces: Hidden cameras in public spaces, like malls or streets, are generally more acceptable than in private areas like restrooms or someone's bedroom.
Prohibited Activities and Scenarios
1. Bathroom and Changing Room Surveillance: Placing hidden cameras in bathrooms, changing rooms, or any place where people expect a high degree of privacy is strictly prohibited in Utah.
2. Private Property Invasion: Installing surveillance equipment on someone else's property without permission is another significant violation.
Penalties for Violating Hidden Camera Laws
1. Civil Liability: Victims can sue the violator for damages in civil court, which can result in monetary compensation.
2. Criminal Charges: Misuse of hidden cameras can lead to criminal charges, with penalties ranging from fines to jail time.
3. Case Studies of Hidden Camera Violations: Several hidden camera cases have emerged over the years, setting precedents and offering insights into the law's interpretation.
Steps To Take if Facing Voyeurism or Hidden Camera Charges in Utah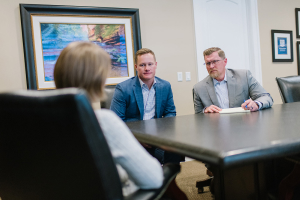 If you find yourself facing charges related to voyeurism or hidden cameras, it's essential to take immediate action. A few steps you need to take include:
A. Seeking Legal Counsel: The first step should always be to consult with a lawyer who understands the nuances of these laws in Utah.
B. Understanding the Charges: Ensure you fully grasp the charges against you. A clear understanding will help you navigate the subsequent steps more effectively.
C. Collecting Evidence and Building a Defense: Start gathering any evidence that can support your defense. This can include footage, witness statements, or any other relevant information.
D. Navigating the Legal Process: From attending hearings to meeting deadlines, staying on top of the legal process is crucial, ensuring you meet all requirements.
E. Protecting Your Rights and Privacy: Throughout the process, ensure that your rights are upheld and your privacy is protected.
Every situation is unique, but with the proper guidance and prompt action, you can effectively handle the challenges thrown your way.
Legal Defenses in Utah Voyeurism and Hidden Camera Cases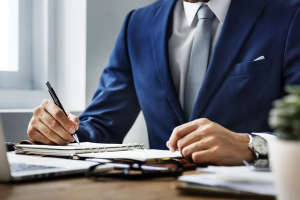 The proper defense can make all the difference in a case. However, it's crucial to understand which voyeurism defense apply to your specific situation.
Lack of Intent
The defendant may not always act with malicious intent. For example, a motion picture camera installed for security might unintentionally capture personal moments involving another person's body. Accidents like this can challenge the notion of intent in court.
Consent and Authorization
When someone provides explicit consent for recording, it establishes a legal basis for the action. Direct permissions or notices about surveillance can be crucial defenses. The absence of secretive intentions can significantly weaken accusations.
Legitimate Reasons for Surveillance
There are instances where surveillance is installed for valid reasons, like monitoring babysitters. If such surveillance doesn't infringe on privacy, it's a valid defense. The purpose behind the surveillance often dictates its legality.
Unlawful Search and Seizure
Evidence must be obtained legally to be admissible in court. If procured without proper warrants or procedures, it can be dismissed. This can be a pivotal defense in challenging the prosecution's case.
Entrapment
Being coerced or pressured into committing an act can be a basis for the entrapment defense. This implies the accused might not have acted without outside influence. It shifts focus from the act itself to the circumstances leading to it.
Mistaken Identity
False accusations can arise from wrong identifications. If an accused person can prove they were incorrectly identified, it's a strong defense. Clear evidence can lead to the immediate dropping of charges.
Contact Good Guys Injury Law for a Free Consultation Regarding Your Voyeurism or Hidden Camera Charges Today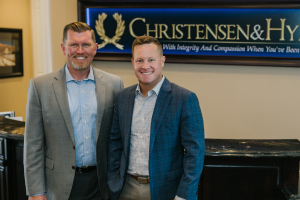 Navigating the complexities of voyeurism and hidden camera laws in Utah can be overwhelming. Voyeurism occurs more often than people think. In some cases, it can be done unintentionally. Using an electronic recording device to record video of another individual's body secretly is a serious defense. Even a mere accusation can do some serious harm. That is why you need an experienced attorney who can represent you.
Whether you feel your privacy has been invaded or you are facing charges, you need an ally who can provide expert guidance. Good Guys Injury Law is committed to delivering justice, ensuring every client is treated fairly and with respect. Don't hesitate.
Reach out to us today, and let's discuss the best way forward for your unique situation. Our team of experts is ready and available to offer a helping hand, ensuring you're well-equipped to tackle the challenges ahead.